Elastifile gets extra $35m funding to get more apps on flash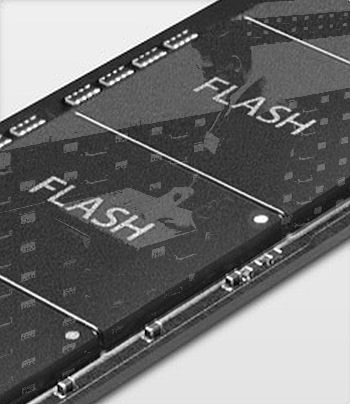 Israeli startup gets backing from six unnamed industry backers
Elastifile, the all-flash, software-defined storage solution for enterprise and web-scale environments, has won series B funding of $35 million.
The storage software firm said "six data centre and server industry firms" have joined Series A investors Battery Ventures and Lightspeed Venture Partners as strategic investors in the second round.
"The exponential growth of unstructured data presents unique challenges to enterprises actively processing data collected from an ever-widening range of sources," said David Gussarsky, a partner at Lightspeed Venture Partners.
"Elastifile's innovative approach to managing unstructured data in a scale-out, flash-optimised solution opens the door to cost effectively deploying business-critical applications requiring flash resources at scale."
The new software only solution is hardware and hypervisor agnostic. Its technology expands the usage of software-defined storage "beyond the back-end for virtualisation and virtual desktop infrastructure" with the addition of enterprise-grade file services like virtualised NAS and object protocols, said Elastifile, allowing any enterprise or web-scale application to mount directly from the workload to the shared storage.
"A cost-effective distributed file on flash solution has been a pressing market need," said Itzik Parnafes, general partner at Battery Ventures. "Elastifile's unique and groundbreaking design presents its customers with the first scalable all-flash system providing file, block and object storage to applications at the backbone of day-to-day data centre operations."
Elastifile's solution scales to thousands of nodes and allows customers to expand the number of applications they can deploy on flash by providing multi-protocol storage services on flash at a "price point below that of many hybrid and hard disk drive-based arrays", while using their choice of hardware.
Optimised to existing and new flash and next generation storage devices, Elastifile is said to deliver all-flash performance with unified storage access at a price point of 50 cents per GB ($500 per TB).
"We are pleased to have industry leaders join us as strategic investors, bringing the total investment in the company to almost $44 million," said Elastifile CEO Amir Aharoni. "This additional funding will allow us to aggressively market our unique solution, enabling enterprises to transform the wealth of information gathered as structured and unstructured data into actionable business knowledge."
@AntonySavvas