Lifesize gets $17.5m funding to leave Logitech and tackle video market
Three venture capital firms put in cash to give firm free rein in cloud conferencing market
Lifesize, a provider of video and web collaboration technology, has split from Logitech and is now operating as a fully independent company.
Backed by $17.5 million in funding from three Silicon Valley venture firms – Redpoint Ventures, Sutter Hill Ventures and Meritech Capital Partners – the company says it is focused on winning new customers as a "high-growth" cloud-based video collaboration and meeting platform company, tackling the $7 billion global conferencing market.
"No other company in the industry has Lifesize's global distribution, channel relationships and unrivalled product differentiation," claimed Jeff Brody, partner at Redpoint Ventures. "It is obvious to us that the enterprise-grade reliability coupled with its unique hardware advantage will keep fuelling the company's remarkable growth."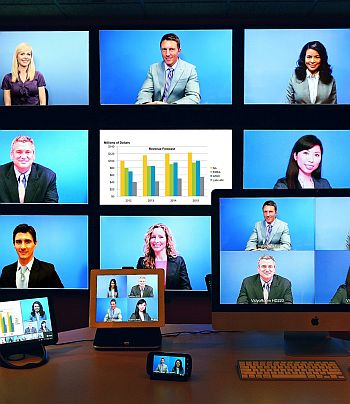 The company has pivoted its business through the combined launch of Lifesize Cloud, its cloud-based video collaboration service, and its connected cameras, HD phones and other kit.
"This is an exciting step for Lifesize and is the result of the tremendous work we have done to create a unique offering in the video conferencing and collaboration space," said Craig Malloy, CEO and founder of Lifesize.
"We have a 12-year heritage of leadership and industry innovation and a strong executive team in place. Standing as an independent company will allow us to invest more meaningfully in our product roadmap and be more responsive to the market and our customers."
Since the launch of Lifesize Cloud, the company has added more than 2,000 paid customers to the service, including Twilio, Survey Monkey, Omnicom Group and Evolution Gaming.
"Together with our three co-investors, we are determined that the capital, SaaS industry expertise and growth-focused approach will be key ingredients to realising tremendous long-term value," said Guerrino De Luca, Logitech chairman. Logitech will retain a "meaningful interest" in Lifesize.
@AntonySavvas
Read also :