Oracle shuns UK for 1,400 new EMEA cloud sales vacancies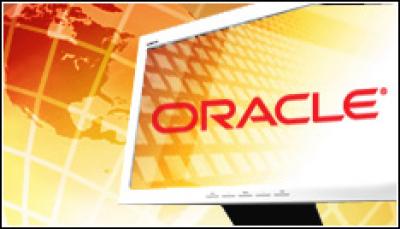 Oracle names six locations where it wants to hire staff to help grow its cloud business
Oracle has announced an EMEA recruitment drive to hire 1,400 new cloud sales professionals who will "play a vital role" in "fuelling the growth" of the company's cloud business throughout the region, said the software giant.
The new roles will be based in six locations: Amsterdam, Cairo, Dubai, Dublin, Malaga and Prague, but nowhere in the UK.
At last year's Oracle OpenWorld, Oracle launched a new cloud programme as part of its Oracle PartnerNetwork (OPN), to help the channel fully take advantage of its integrated cloud products, platforms and services.
Speaking at the event, Shawn Price, senior vice president of cloud, Oracle, said: "Cloud is our top priority and we are aligning our resources to that strategic initiative. We will work with our partner ecosystem to pivot to the cloud and fully capitalise on this historic opportunity."
On the new cloud vacancies, Oracle added: "In addition to hiring the "very best talent from the above locations", Oracle is looking for recruits with a range of experience from across the EMEA region, "from highly motivated sales professionals with two to three years' experience" to "highly experienced senior sales professionals".
So presumably if you're willing to move, there are openings for UK sales staff. Said Oracle: "As well as increasing its cloud sales workforce Oracle will be investing in two new cloud sales centres in Amsterdam and Cairo, and new state-of-the-art offices opening this year in Dubai, Dublin and Prague."
The move to recruit 1,400 new cloud sales professionals into its EMEA inside sales operation follows a multi-billion dollar investment from Oracle in developing its portfolio of cloud computing services.
Loic Le Guisquet, president of Oracle, said: "These are exciting times for Oracle. We are extending our salesforce to support our customers through their digital transformation. Starting today we are hiring 1,400 sharp, ambitious inside sales professionals across Europe, the Middle East and Africa."
He said: "I want socially savvy, switched on individuals who can help customers respond to the digital imperative and make their businesses future proof.
"We're looking for people who want to be relevant to the biggest trends shaping business and technology. Anybody looking to make a real impact with their career in technology should come and join Oracle."
Oracle is running a dedicated website to handle applications at http://experience.oracle.com.
@AntonySavvas
Read also :