Reliability trumps price for storage as flash takes off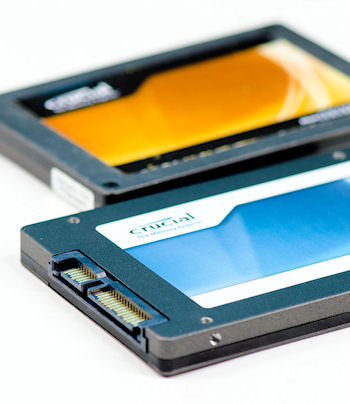 Research from Western Digital and Crucial maps the storage trends
CIOs and IT decision makers say reliability trumps cost when it comes to making data storage purchasing decisions, according to research from storage provider Western Digital Corporation.
When given a choice among five criteria, 39 percent of IT decision makers cite reliability as the most important factor in purchasing data storage compared to only 25 percent that mention cost.
But the research, among 700 decision makers globally, found 55 percent are playing "catch-up" as they admit they are not yet storing all the data necessary for long-term business success. And 60 percent of IT decision makers also identified the ability to access data easily/rapidly or the ability to process data as a top "IT challenge", keeping them from realising the value of the data.
To address their needs, 74 percent of respondents are growing "cold storage" and archiving capacity, while 81 percent are investing in data analytics to prioritise infrastructure investments and mine internal data assets.
The survey also shows that cloud infrastructure budgets and build-out initiatives have increased in order to better store and access the growing trove of data. By the end of 2016, 35 percent of respondents will have more than half their data stored in public or private clouds.
"The findings underscore the increasing value of data, where dependable access through reliable storage systems and devices is more critical than ever before," said Dave Tang, senior vice president at Western Digital Corporation.
A large majority of respondents (83 percent) agreed the Internet of Things, big data and mobility are driving a need to change their data centres.
In other research from storage drive provider Crucial, it was confirmed that solid state drives (SSDs) or "flash" will gain popularity in 2016, with 76 percent of IT decision makers looking to use SSDs in their organisations.
Over 300 were questioned across Europe and North America. SSDs had an existing user base of 58 percent in 2015, with a further 18 percent of IT managers planning to deploy the technology in the next 12 months.
Energy efficiency (39 percent), data case management (35 percent) and data centre expansion (33 percent) emerged as key workloads or IT initiatives driving organisations to consider SSDs within the existing IT infrastructure .
In evaluating SSDs, IT decision makers prioritised reliability (68 percent), price (63 percent) and performance (61 percent) as key consideration points.
@AntonySavvas
Read also :