SimpliVity offers new hyperconverged partner programme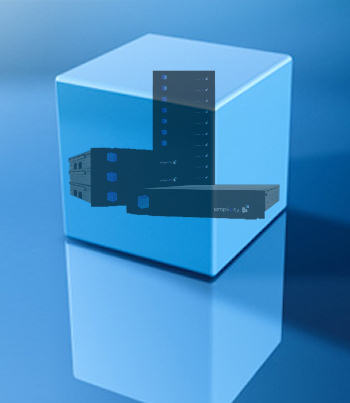 New flexible, consumption-based pricing model, allowing service providers to pay based on the resources they consume
SimpliVity has unveiled a new partner programme for its hyperconverged infrastructure offering. The PartnerAdvantage programmes and initiatives include the Cloud Service Provider Programme, Technology Alliance Programme, and new advanced training for solution providers.
"Since inception, SimpliVity has focused 100 percent on the channel, allowing us to rapidly build a vibrant and prosperous partner community focused on one thing – simplifying IT for customers," said George Hope, vice president of global channel sales, SimpliVity.
"Today, we're expanding the scope of our partner programme by adding new revenue and engagement opportunities, demonstrating our steadfast commitment to our partner ecosystem and their customers."
The new Cloud Service Provider Programme allows partners across the globe to deliver on-demand cloud services based on the company's scalable and flexible hyperconverged infrastructure. The programme will enable cloud service providers to offer "highly competitive" on-demand services, said SimpliVity, including infrastructure as a service (IaaS), virtual desktops as a service (DaaS) and disaster recovery as a service (DRaaS).
An essential component of the programme is its new flexible, consumption-based pricing model, allowing service providers to pay based on the resources they consume using SimpliVity on a per VM basis.
The new Technology Alliance Programme gives technology providers and system integrators easier access to the high growth hyperconvergence market. A key feature is the ability for partners to leverage the Customer Technology Showcase, SimpliVity's global hyperconvergence demo cloud, which allows alliance partners to deploy, test and demonstrate their technology with SimpliVity.
The programme also provides partners with joint go-to-market planning, alignment to SimpliVity sales, marketing and distribution channels, access to APIs and SDKs, as well as early access to new SimpliVity solutions and product enhancements.
In addition, SimpliVity has enhanced its existing Solution Provider Programme by expanding revenue opportunities, investing in new partner tools for deal registration and demand generation, and building advanced hyperconvergence training.
Last year, SimpliVity announced that its hyperconverged infrastructure would support Cisco UCS Director to optimise customer private and hybrid cloud environments.
@AntonySavvas
Read also :