BT broadband customers suffer 'nationwide' outages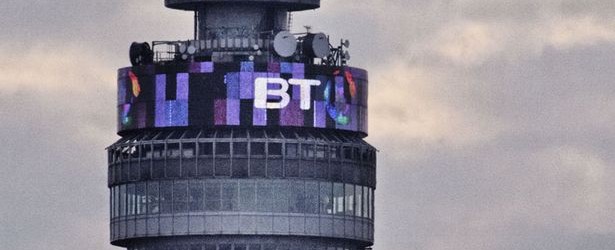 BT Broadband services are down in parts of the UK as customers vent anger on social media
BT's broadband and landline services appear to be suffering outages across the UK, with customers claiming they have been unable to get online since about 14:30 today.
It is unclear what is causing the problems, but reports of outages have been made from all across the country, including London, Birmingham, Glasgow and Sheffield, according to Downdetector.co.uk.
BT appears to have acknowledged the issues on its official Twitter account, telling customers: "Sorry if your are [sic] experiencing network problems. Engineers are on site now. We will keep you updated."
However this is unlikely to appease customers who have flocked to social media to register their anger about the outage.
Only yesterday, BT celebrated a strong set of quarterly results and revealed it added 71 percent of all new broadband subscriptions in the UK during the most recent quarter. It also completed the £12.5 billion takeover of EE last week.
The takeover will help BT develop "hybrid infrastructure" comprising fixed and mobile networks that it says will, ironically, offer customers "constant connectivity." BT has suffered a number of broadband outages in the past, while its competitors have also experienced blips in service too.
UPDATE 02/02/2016 16:58: BT says it has repaired the issue and says it was not the result of a cyberattack
"Large numbers of customers have been experiencing temporary issues with their broadband services this afternoon. Customers can still receive and make calls as normal," a BT spokesperson said.
"We've been working hard to fix the issue and are glad to report that nearly every customer affected is now reconnected, approximately two hours after the problem started.
"We apologise to any affected customers for the inconvenience. There is no evidence at this stage to suggest that we were subject to a malicious attack."