Windows 10 is already used by 18 percent of EMEA firms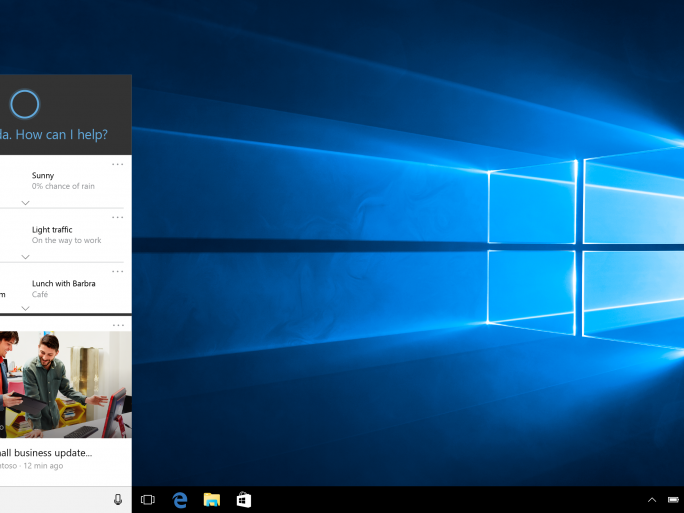 Last year, 40 percent of Spiceworks members predicted their business would adopt Windows 10 by the end of July 2016, 12 months after launch
According to the latest data from Spiceworks, the business penetration rate for Windows 10 in EMEA stood at 18.1 percent, six months after the July 2015 launch.
The report, drawing responses from IT pros across the global IT professionals network, found that:
The penetration rate has increased by 7 percentage points since last October
Windows 10 remains the most quickly adopted Windows operating system ever
Windows 10 penetration rates at businesses in North America (19.3 percent) are higher than in EMEA
Also, the penetration rate among companies with more than 500 people (31 percent) is three times as high as the rate at companies with 50 or less employees (10 percent).
Spicework said that after six months, Windows 8 saw business penetration rates of 9.3 percent – so Windows 10 has nearly doubled this in the same time period. The software industry is still way ahead with adoption though, with a penetration rate of 28.2 percent, followed by manufacturing at 22.6 percent.
This doesn't mean of course the majority of devices in businesses where Win10 is present are all running that particular Windows OS.
Spiceworks said: "While the overall percentage of company-used Windows 10 devices barely breaks into double digits, our data shows that nearly one fifth of businesses have at least one Win10 device, with more being added to corporate networks every day."
More information on the Windows 10 deployment statistics here:
http://www.spiceworks.com/it-articles/windows-10-adoption/
@AntonySavvas
Read also :