How IT can become an internal service provider using hybrid clouds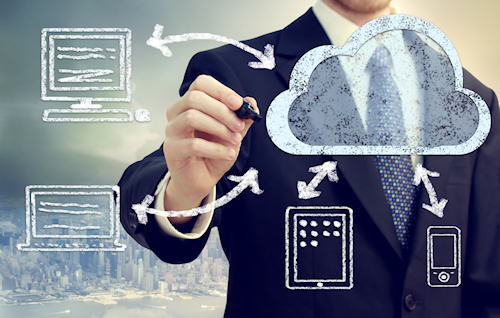 Focus: As-a-service is increasingly being extended to the hybrid cloud model
As part of an occasional look at the developing hybrid cloud market, ChannelBiz considers the changing role of the corporate IT department. 
The hybrid cloud is driving the migration from IT as a "cost centre" to a more business-centric IT "as a service" model.
This new model of IT creates improved approaches at each critical layer of a modern IT architecture: infrastructure, applications and end-user access.
This means IT shifts from simply producing IT services, to optimising production and consumption of those services in ways consistent with business requirements. This therefore changes the role of IT from a cost centre to a centre of strategic value.
We look in detail at how an "as a service" model fully benefits the business and what organisations have to do to benefit from such a model when private and public clouds are combined.
A hybrid cloud infrastructure using such a principle will lead to technology and services being delivered to corporate users and customers that they need to do their jobs or complete transactions, for instance, rather than technologies being deployed to support IT itself.
With this model, IT is able to deliver services using self-service, with policies and contracts aligning resources to business needs. The physical boundaries that have governed enterprise IT will erode, establishing pools of resources combining those of the enterprise data centre with those provided by external or public cloud providers.
This move to hybrid cloud computing can be done without compromising security or quality of service.
For the consumer of IT services, the result is a near limitless availability of on-demand resources, with cost structures and performance levels matched to business priorities.
As an internal service provider, the IT organisation can procure cloud services from multiple internal resources or external vendors, negotiate and manage IT contracts, aggregate cloud services, customise them to internal customer needs, and track against consistent performance metrics.
By positioning itself as the "go-to" organisation for procuring cloud services, the IT team can eliminate "shadow IT", embrace cloud services in a holistic manner, ensure consistent application performance, and support regulatory compliance for enterprise applications.
By automating service delivery on hybrid cloud platforms, IT teams can create service catalogues that business users can access through an intuitive, self-service portal. Users can, at the click of a button, order a new application or service.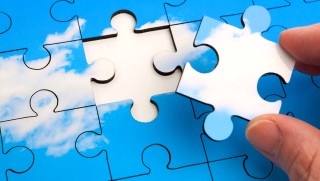 From an IT management perspective, once the service catalogues are constructed, the IT team can control access to them. Access can be defined and limited based on department, user or job requirements.
In addition, an internal service provider must provide standardised processes, as they can streamline on-boarding tasks and minimise errors, ensuring fast, consistent deployment of vendors. Such working also provides best practices for vendor management, including processes for assessing business needs, evaluating vendor capabilities, procuring services and managing vendor performance.
And as an internal service provider, the IT team must have the capability to build and rebuild the environment the business needs, and to re-configure that environment to enable new services, with only a few clicks of a mouse.
Therefore, open source cloud services – such as OpenStack cloud management – and APIs should be used to easily organise a service catalogue, and making it simpler to build, test and deploy services at scale, and offer them to the business.
@AntonySavvas
Read also :