IBM: Resilient Systems acquisition makes it a cybersecurity 'immune system'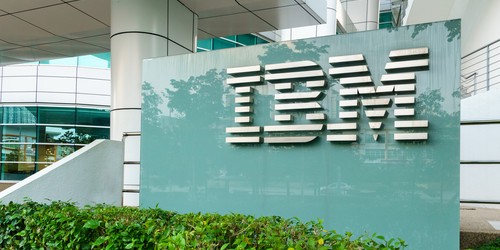 IBM adds to its recent major security acquisitions to become a truly one stop shop for the security breach industry
IBM plans to acquire Resilient Systems. The incident response platform from Resilient Systems automates and orchestrates the many processes needed when dealing with cyber incidents – from breaches to lost devices.
This enables clients to respond and mitigate cyber incidents more quickly while helping minimise their exposure.
Linked to the acquisition, IBM has also launched new IBM X-Force Incident Response Services, further expanding Big Blue's capabilities in helping clients plan for, manage and respond to cyberattacks, tapping the knowledge of 3,000 consultants and security researchers globally.
Resilient Systems' platform will be a "foundational component" for these new services, said IBM, along with IBM's QRadar Security Intelligence Platform and planned integration with Resilient Systems' technology across the full IBM Security portfolio.
The new services include a remote incident response capability to help clients map how a breach occurred and take action to shut it down. Preparing for and responding to cyber attacks has proven to be a major challenge for organisations, added IBM.
"By adding Resilient Systems' technology and expertise, IBM will have an industry-leading range of capabilities to help clients respond to cyber breaches, across consulting, services and products," said Marc van Zadelhoff, general manager, IBM Security.
"With our intent to acquire Resilient Systems we are doubling down on the incident response market. Cybersecurity needs to function like an immune system, both in preventing breaches, but also in quickly eradicating those that do occur."
Resilient Systems, based in Cambridge, Mass., has around 100 employees. The Resilient Systems Incident Response Platform is used by a wide variety of the Fortune 500 as well as mid-sized organisations across a range of industries, including financial services, healthcare, retail, manufacturing and education.
Financial terms were not disclosed. The transaction is expected to close later this year.
Martin Courtney, an analyst at TechMarketView, said of the deal: "Terms were not disclosed but if rumours of a $100 million cash deal are accurate, it will represent small beer for IBM which has spent billions on other security acquisitions in the past five years."
He added: "The move taps into the growing realisation amongst chief information officers (CIOs) and chief information security officers (CISOs) that the chances of ever being bulletproof are extremely small. Rather, incident response services take more of a consultancy approach to establishing a framework that formalises how inevitable breaches are handled to reduce the damage, speed up recovery and limit associated costs."
Courtney said IBM wanted to present itself as a "joined up security provider" with a comprehensive hardware, software, service and consultancy portfolio that "covers every angle".
IBM's recent security acquisition path stretches back to Algorithmics (risk management) and Q1 Labs (security intelligence) in 2011, followed by the $1 billion acquisition of Trusteer (endpoint protection) in 2013, and cloud based governance and security analytics firms CrossIdeas and Lighthouse Security Group in 2014.
@AntonySavvas
Read also :