Avnet signs European Linux Software Defined Networking deal

But what is SDN? ask most UK firms in Exponential-e research
Avnet has announced a pan-EMEA distribution agreement with Cumulus Networks to offer "the industry's first true full-featured Linux OS for networks" to customers and partners.
The agreement will drive innovation in open data centre networking, making software-defined networking (SDN) a reality, said Avnet.
Avnet will offer Cumulus Networks' data centre network operating system software, Cumulus Linux, which can be integrated with hardware from multiple leading switch vendors. "This flexible, robust approach to data centre networking significantly reduces costs and complexity, which is paramount in the data centre environment," said Avnet.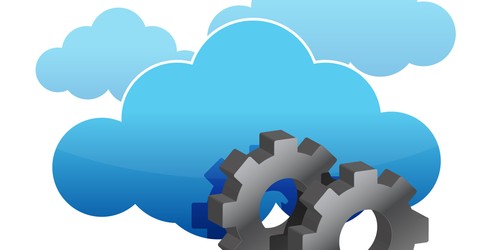 Open networking solutions based on Cumulus Linux are designed to allow MSPs and organisations of all sizes to leverage efficient data centre technology, providing customers with a choice of hardware and software elements to fit their individual needs.
The deal comes as research from cloud and network provider Exponential-e shows that 86 percent of businesses "do not understand SDN" and 95 percent do not know what benefits it could bring to their enterprise.
"In an innovate or fail society, an agile and responsive network is central to driving competitive advantage," said Chris Christou, director of engineering at Exponential-e. "Providing a business with the ability to manage and control their network themselves enables them to support their business internally in their drive for increased revenues."
SDN effectively allows organisations to reconfigure network services on-demand. Enterprises are no longer subject to change controls, service tickets or related support and management fees. Instead, they can adapt the services that network providers deliver through a simple self-service interface.
Avnet has been appointed as a distributor for Cumulus Linux in Austria, BeNeLux, France, Germany, Portugal, Spain, Turkey, UK and Ireland, strengthening Avnet's position in data centre technologies.
"Our partnership with Cumulus Networks drives innovation in a huge growth market for resellers and managed service providers (MSPs), when many in the technology industry are scratching their heads about how to make software-defined networking a reality," said Dieter Lott, vice president of business development at Avnet Technology Solutions, EMEA.
"Cumulus Networks is a good fit with VMware's NSX offering for network virtualisation and is complementary to our Red Hat open source portfolio."
Sudeep Goswami, senior director of corporate and channel sales at Cumulus Networks, said: "We selected Avnet for its expertise in data centre solutions, its well-established pan-EMEA channel ecosystem, and its effectiveness in transforming technologies into business solutions for customers."
Goswami said: "Through Cumulus Linux, we're transforming networking by offering an effective alternative to proprietary, vendor-locked stacks that constrain IT innovation, and we look forward to progressing this change in EMEA through our relationship with Avnet."
Cumulus Networks has received venture funding from Andreessen Horowitz, Battery Ventures, Sequoia Capital, Peter Wagner and four of the original VMware founders.
The Exponential-e survey, which questioned 100 UK business and IT leaders, also found nearly a third (32 percent) are battling escalating software and hardware costs, 21 percent admitted that there is a lack of internal control over the network, and 17 percent said that infrastructure was unable to cope with growth.
@AntonySavvas
Read also :