Intermedia offers cut-price combined file sharing and backup to the channel

SecuriSync in the cloud has been bolstered and fully supports Office 365 and other services
Intermedia has added data backup features to its sync and share SecuriSync service for channel partners that want 2-in-1 cloud backup and file sharing.
Instead of deploying multiple vendors for different aspects of file management, like Dropbox, Box or OneDrive for file sync and share; or Carbonite, CrashPlan or Mozy for file backup, for instance, businesses now only need a single tool for using, managing and protecting files.
SecuriSync can be deployed as part of Intermedia's Office in the Cloud, as a stand-alone service, or to complement Office 365 with additional file backup and sharing capabilities that integrate with Word, Outlook and other Microsoft Office apps.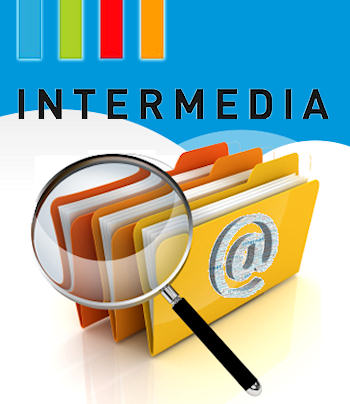 SecuriSync's backup features have been added with no change to pricing, which starts at £4 per user, per month. The features are now generally available to new customers and partners.
A "driving force" behind SecuriSync's evolution was feedback from Intermedia's 6,000-plus active channel partners, said the supplier.
SecuriSync's new 2-in-1 features let channel partners offer additional value to their customers when compared to reselling traditional cloud backup, said Intermedia. Partners can add new professional services, increase their margins above traditional cloud backup, and improve customer retention rates.
In addition, unlike branded providers such as Dropbox, Box or Office 365, partners are able to resell SecuriSync under a different brand name to fully control pricing, billing, bundling and other elements of their customer relationships.
Resellers also receive support from Intermedia's partner programme, which offers partners sales assistance, on-boarding support, "marketing campaigns-in-a-box" and other benefits.
"As users embrace file sharing and mobile devices, the deficiencies of traditional backup have grown clear," said Michael Gold, CEO of Intermedia. "That's why businesses have opted for two separate providers—one for backing up files and another for sharing and managing them.
"SecuriSync now bridges this gap with a single, cost-effective tool for using, managing and protecting user files. We make it easy for partners and customers to migrate all of their users from separate backup and file sharing services with migration assistance."
Renee Bergeron, VP, cloud computing, Ingram Micro, said: "SecuriSync is a great complement to both Intermedia's Office in the Cloud and Office 365. By leveraging SecuriSync's new feature set, Ingram Micro channel partners can better protect and enable their customers, while offering higher-value services that were not possible with backup alone, especially as a complement to Office 365."
@AntonySavvas