BigTec UK taps into SDN growth with Nuage Networks distie deal

2016 could be the year of the SDDC and Exclusive Group distribution arm is tapping into it
BigTec UK has struck a distribution agreement with Nuage Networks from Nokia, a provider of software-defined networking (SDN) solutions for enterprise data centres.
The deal "extends the relevance and value of BigTec's datacentre transformation proposition", said the distie, enabling channel partners with a "scalable, mature and complete solution-set" for ensuring automated control, visibility and security across highly complex virtual and hybrid cloud environments.
This year could be the one where the software-defined data centre (SDDC) comes into it own, according to recent research. There's "almost unanimous belief" that SDDC strategies and deployment can "drive up virtualisation ratios and server optimisation to benefit the bottom line".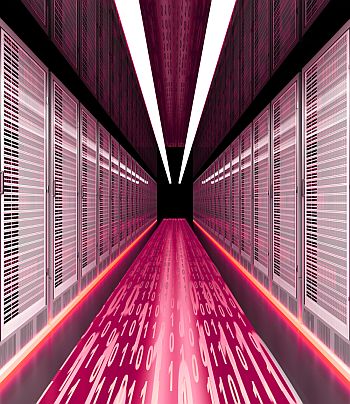 The 'State of the Cloud and Software Defined Data Centre (SDDC) for 2016' study – from HyTrust and Intel – saw commissioned research among over 500 senior directors at large to mid-size firms in the US and the UK.
More than 60 percent of the respondents predicted faster SDDC deployment in 2016, while 62 percent anticipated increased adoption. About 51 percent said they saw "greater tangible benefits" and a "quantifiable ROI", such as enhanced efficiency, agility, flexibility and provisioning.
Nuage Networks will join other best of breed vendor technologies in the BigTec portfolio, creating opportunities for channel partners and enterprise customers.
The Nuage Networks SDN overlay helps large enterprises simplify network operations, deploy applications with more agility and adapt network services instantaneously to match rapidly changing IT demands in a secure multi-vendor cloud environment.
It allows enterprises to maintain visibility and control within and across their data centres, extending to their remote locations.
Jason Dance, managing director at BigTec UK, said: "The inconvenient truth about data centre virtualisation is just how tough it becomes to manage multiple hypervisors, multiple clouds and an explosion in the number of virtual endpoints.
"With Nuage Networks SDN technology, organisations will no longer find it prohibitively complicated to scale up and harness the true power of their underlying networks."
He said Nuage Networks provides "great opportunities" for its reseller partners, and works in tandem with other vendor technologies – particularly security and software defined WANs.
Charles Ferland, vice president, business development, Nuage Networks, said: "The UK is a growing market for Nuage Networks, as large enterprises continue to adopt cloud and virtualisation technology.
"To meet growing and rapidly changing IT needs, enterprises must make the network infrastructure as dynamic and easily consumable as the compute infrastructure. With BigTec's skills and relationships, we will build a committed cohort of local partners and help them succeed."
Big Tec UK will distribute the full Nuage Networks portfolio, which today includes the Virtualized Services Platform (VSP), Virtualized Network Services (VNS) and Virtualized Services Assurance Platform (VSAP).
@AntonySavvas
Read also :