Virgin Media Business goes indirect, signs first two disties

DMSL, Daisy and others will target the burgeoning SME ultrafast broadband market
Virgin Media Business has announced its entry into the indirect partner channel to target SMEs. For the first time, small business products including broadband bundles with speeds of up to 300Mbps, will be sold by distribution partners.
DMSL and Daisy Distribution have been named as the two main distribution partners for the programme. Virgin Media Business also intends to recruit 500 more partners by the end of the year. "The indirect partner channel will improve the company's capabilities to market to small businesses and will run in parallel with the existing desk-based sales team run out of its Manchester office," said Virgin.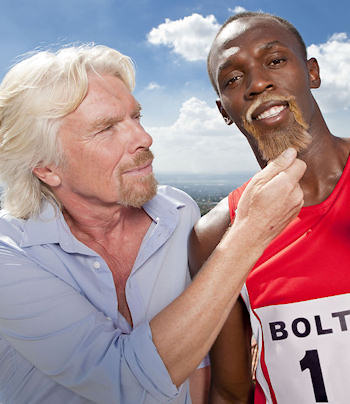 If selected, partners will undergo in-depth training, have access to sales and marketing toolkits, will be supported by a dedicated indirect partner team within Virgin Media Business, and will be eligible for up to £315 up-front commission per installation, said Virgin.
Mike Smith, director of small business at Virgin Media Business, said: "I'm thrilled we've teamed up with DMSL UK and Daisy Distribution, and hopefully hundreds more partners throughout the year, to sell our market-leading portfolio.
"Our ultrafast business broadband bundles – with speeds up to four times faster than BT – can help businesses do so much more. Our new indirect partner sales channel, complementing our desk-based team, will allow us to sell more and better service the UK small business community, that we know are crying out for a faster internet connection to help them to reach their digital potential."
John Carter, managing director of DMSL, said: "We have already started recruiting resellers for Virgin Media's ultrafast business broadband and the response we've seen so far has been really encouraging. Partners and end-users know and trust the Virgin brand, so there's an immediate and easily accessible opportunity in the market."
He said: "Virgin Media Business is making a long-term commitment to driving its channel business and we are looking forward to working with the company to develop its UK partner network."
Dave McGinn, managing director at Daisy Distribution, said: "The addition of this product set into our portfolio complements our strategy of offering our partners a complete range to market out to their customers.
"With Virgin Media Business's brand, the strength of the proposition, and our channels and routes to market, we believe that this is a real opportunity to deliver value back to Virgin Media and to the wider mobile and telecoms partner channels."
@AntonySavvas
Read also :