MariaDB spreads the flavour with nine new channel partners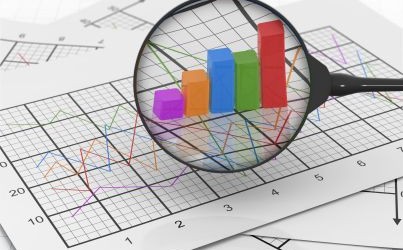 Open source database provider recently raised $12m in new venture capital funding
MariaDB, the open source database provider for SaaS, cloud and on-premises applications, has added nine new partners to its reseller network.
These partners will help MariaDB address rapidly growing demand across EMEA. In 2015, MariaDB's channel revenue in Europe doubled year over year, and the company expects that growth to accelerate even more in 2016. The company recently raised $12 million in new venture capital funding.
The selected partners will be "instrumental in educating buyers in large organisations and offering enterprise-grade open source solutions in local markets", said the supplier.
The new channel partners include Quru Limited, Kangaroot Linux Solutions, Conoa AB, Informator Utbildning Svenska AB, Redpill Linpro AS, Casalogic A/S, Netic A/S, OSEC and Adfinis SyGroup AG.
Spread through Northern and Central Europe from the UK to Sweden, the partners will allow MariaDB to reach enterprises with applications in areas such as the Internet of Things (IoT), social media, banking, entertainment and eCommerce, who are looking for the next-generation SQL database, MariaDB said.
"MariaDB is redoubling the focus on its partner programme to support the surge in demand for its database driven by broad marketplace recognition of the open source model as the mandate for rapid innovation in IT infrastructure, and by MariaDB's widespread distribution through Red Hat, SUSE, Ubuntu and other major Linux vendors," the supplier said.
The company has also announced the appointment of Paul Phillips as VP of sales for EMEA and APAC. Phillips, an enterprise IT industry veteran and experienced sales leader, has joined MariaDB from HortonWorks. He previously held sales executive roles at Composite Software, Thunderhead, and Watchfire, an IBM company.
Phillips said: "Many enterprises are convinced open source is the way to go and are looking for an integrated, high-performance solution and expert support for the database they use for critical business applications.
"These businesses expect rapid innovation and a reliable and secure environment for both operational and analytical data, which MariaDB delivers." Phillips added: "Working with our partners allows MariaDB to meet the unique needs of every single customer, big or small."
Robin Porter, business development manager at Quru Limited, said: "We are thrilled to be working with MariaDB. They provide us with state-of-the-art database solutions perfect for our customers looking to maximise the potential of their applications.
"Through our partnership we can provide the best open source data management solutions to businesses in the UK and Ireland."
Peter Dens, managing director at Kangaroot Linux Solutions, said: "We have introduced many businesses to the benefits of using open source platforms, and this point will only be made stronger as we partner with MariaDB.
"As the data storage and handling market continues to grow through cloud, machine to machine communications and data analytics, our customers will be comfortable in the knowledge that we are able to provide a robust, scalable database to suit their needs."
@AntonySavvas
Read also :