Microsoft extends cloud business software offering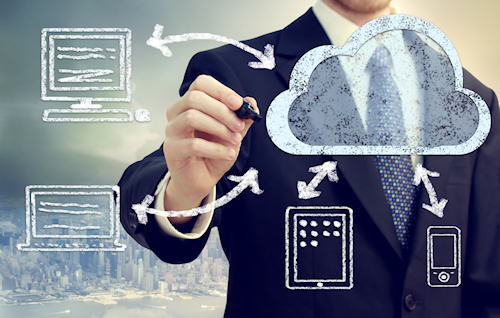 Microsoft Flow and PowerApps now in public preview as it seeks to support the SaaS line of business generation
The availability of on-demand applications in the cloud is enabling executives in different departments to choose the exact apps they need to serve their line of business, and Microsoft says it is now helping to serve this market with two new offerings.
The first one is Microsoft Flow, a brand new SaaS offering now available in preview, designed to automate workflows across the growing number of applications and services that business users are coming to rely on.
James Phillips, Microsoft corporate vice president, said of its introduction: "I get hundreds of emails every day, and my notification options are all-or-nothing. It's hard to keep up with all that traffic when I'm travelling. I'd like to get an SMS when specific people like a key customer prospect reach out to me.
"Also, our teams are constantly meeting people at events and following up over email. We want to ensure we don't miss any of these leads, but re-typing information from emails into our CRM system is tedious.
"And we work with agencies who create content and upload large files to OneDrive or Dropbox accounts. Our teams want to know when the latest files arrive without having to check every 30 minutes, and then they want to transfer a backup to SharePoint Online."
This is where Microsoft Flow comes in, as it makes it possible to automate all of these scenarios and many more. Business users can connect their accounts, take advantage of pre-built templates, and create their own flows in an "easy visual designer that works anywhere on the web", said Phillips.
The second new offering is the public preview of Microsoft PowerApps, which aims to "transform and accelerate" how organisations build custom line of business applications, said Redmond.
Phillips said: "PowerApps connects to the cloud services and data sources you're already using, giving business analysts and specialists the ability to quickly build apps that suit their specific needs—without writing code or struggling with integration issues."
He said apps can be published "instantly" to co-workers across the web, tablets and mobile devices, without waiting for app stores. PowerApps also integrates with Microsoft Flow, making it possible to trigger flows from within apps.
PowerApps is available for everyone to try through Microsoft's current public preview.
@AntonySavvas
Read also :