Windows 10 now running on 300m PCs, tablets and smartphones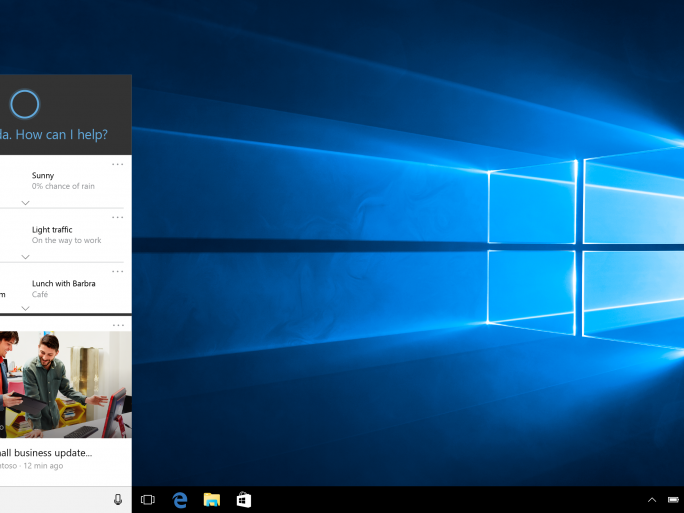 But Microsoft warns users to act fast to update, as free Windows 10 upgrade offer ends on 29 July
Windows 10 is now running on more than 300 million devices – but progress could be slowed by the news that the free upgrade offer for Windows 7 and 8 users will expire this Summer.
The offer has helped encourage adoption among PC, tablet and smartphone users since Windows 10 was launched last July, and the company has a stated ambition of having one billion devices running the operating system.
But from 29 July, the only way to upgrade will be to purchase a full version of Windows 10 Home for $119 (£82).
"We're pleased to see Windows 10 become one of the largest online services in less than a year. Core to delivering our more personal computing vision, Windows 10 offers experiences that are familiar, safer and more secure, and more personal and productive – enabling innovative new experiences," said Yusuf Mehdi, corporate vice president of Microsoft's Windows and Devices group.
Mehdi also revealed a host of other statistics about Windows 10 use, including that more than 63 billion minutes were spent on Microsoft Edge in March alone, and that Cortana has helped answer over six billion questions since launch. Windows 10 will soon get is first major upgrade as an "Anniversary Edition" update will be released this summer.
However, the company has come under fire after it was reported that Windows 10 was forcibly installing itself onto older PCs running Windows 7, 8 or 8.1, as it became upgraded from an optional update to a "recommended" one.
Read also :