SolarWinds sweeps up LOGICnow for bigger MSP play

Combined force will serve over 18,000 managed service providers worldwide in an improved ITSM footprint
US firm SolarWinds has acquired Dundee-headquartered LOGICnow for an undisclosed sum to expand its IT service management offering to managed service providers.
With the acquisition, SolarWinds is bringing together LOGICnow and its SolarWinds N-able remote management and monitoring (RMM) firm to create SolarWinds MSP, to serve MSPs and end customers of all sizes.
As a combined entity, SolarWinds MSP will serve more than 18,000 managed service providers worldwide, managing more than five million end-points. The new combined company is expected to employ around 750, there has been no word on job consolidation or cuts.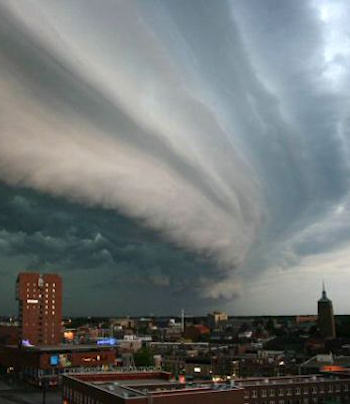 "SolarWinds is committed to the growing MSP market and has realised great success through the acquisition of N-able, making the acquisition of LOGICnow a natural next step for us," said Kevin Thompson, president and chief executive officer of SolarWinds.
"SolarWinds MSP will offer MSPs a complete set of IT service management solutions via the cloud and on premises delivery models."
Walter Scott, former LOGICnow chief executive officer and the new executive vice president for SolarWinds MSP, said: "Our strategic vision and ability to execute will provide ever-greater support to our customers as they differentiate their services and look to achieve faster, more profitable business growth."
Last year, it was announced that LOGICnow would partner with Bitdefender to create its Managed Antivirus service available to managed service providers. That service is part of LOGICnow's MAXfocus product suite.
The Scottish/US company has made a few small acquisitions of its own recently to flesh out its product suite, including capturing a company to improve support for Apple products.
@AntonySavvas
Read also :