Cisco acquires cloud security firm CloudLock for $300m

The deal is another piece in the jigsaw for Cisco's expanding cloud service offering
Cisco is acquiring CloudLock, a US privately held cloud security company. CloudLock specialises in cloud access security broker (CASB) technology that provides enterprises with visibility and analytics around user behaviour and sensitive data in cloud services.
The acquisition will further enhance Cisco's security portfolio and build on Cisco's Security Everywhere strategy, designed to provide protection from the cloud to the network and to the endpoint.
Cisco said of the $293 million deal: "More data, more devices and the increasingly decentralised way companies do business means that security has to evolve beyond an on-premises approach."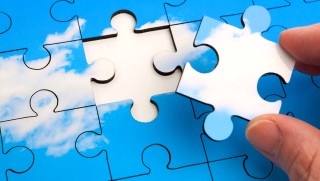 CloudLock helps customers accelerate their cloud adoption by delivering security built specifically to meet the needs of the cloud-first enterprise.
CloudLock's CASB technology helps customers understand and monitor user behaviour and sensitive data in cloud applications, providing greater visibility, compliance and threat protection – regardless of whether applications are fully sanctioned by IT or not.
"As companies are migrating to the cloud, they need a technology partner that can accelerate that transition and deliver critical security capabilities for all their users, apps and data in a seamless way," said Rob Salvagno, vice president of Cisco Corporate Development.
"CloudLock brings a unique cloud-native, platform and API-based approach to cloud security, which allows them to build powerful security solutions that are easy to deploy and simple to manage."
CloudLock staff will join Cisco's Networking and Security Business Group under senior vice president and general manager David Goeckeler.
Under the terms of the agreement, Cisco will pay $293 million in cash and assumed equity awards, plus additional retention-based incentives for CloudLock employees who join Cisco.
The acquisition is expected to close in the first quarter of fiscal year 2017.
@AntonySavvas
Read also :