IT heads doubt advance of cloud, big data and wearables

Insurance, finance, legal services and manufacturing industries can't see nine IT 'trends' coming their way
Just one in three IT decision makers believe key advances such as cloud-based solutions, big data and wearable tech will be available in their industry within the next 12 months.
Research commissioned by Capita surveys 125 IT professionals across the insurance, finance, legal services and manufacturing industries, and analyses nine key trends and the implementation of technology to realise those trends.
The report finds that while many decision makers may describe a tech trend as being relevant to their industry, several barriers to implementation mean solutions are not yet ready and in many cases might be lagging behind consumer take-up of new technology.
Only a third of decision makers (29 percent) think cloud-based solutions will be ready for implementation in their industry within the next 12 months. Just 34 percent think they will be ready within the next five years, against predictions from many analysts and "potentially in response to ongoing concerns around cloud security", said Capita.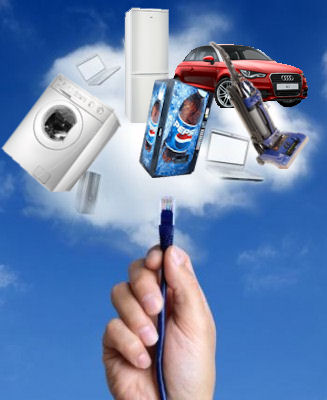 In addition, almost 90 percent say the Internet of Things is more than 12 months away from having a solution ready to implement in their industry.
And 19 percent say they didn't think 3D printing would ever be ready for use, with 15 percent saying the same for AI (artificial intelligence) and virtual reality.
Around half of the decision makers are "confident" the Internet of Things (52 percent) and big data (46 percent) will be implemented in their industry within the next five years.
Barriers holding back the implementation of these tech trends include cost. And there was a lack of perceived business cases mentioned for AI, big data and wearable technology. Data governance issues were cited as an additional barrier in the implementation of both big data and the Internet of Things.
Adam Jarvis, managing director, Capita Technology Solutions, said: "We are already starting to see some of these key trends, in particular wearables, virtual reality and the Internet of Things, really take off in the consumer world.
"History shows us that technology adopted within the consumer world will soon find its way into the business world, and those that spot the opportunity quickly will often find they have a competitive advantage."
But, he added: "Yet these findings suggest that financial services, legal, insurance and manufacturing industries assume that these trends are only relevant to the consumer world, without spotting the potential they offer within the business environment."
At least 60 percent of those surveyed said their company didn't have the skills necessary to identify the opportunities that IoT, wearables, big data or AI could deliver. "Board level executives are still not capitalising on the early mover advantage technology is providing.
"These industries must ensure they are ready to take advantage of the opportunities for growth offered by tech trends or they risk the very viability of their business," said Jarvis.
The nine trends: Big data, digital workplace, artificial intelligence, Internet of Things, wearable tech, robotics, cloud-based solutions, 3D printers, virtual reality.
@AntonySavvas
Read also :