Microsoft slammed for Azure Stack delay/partner selection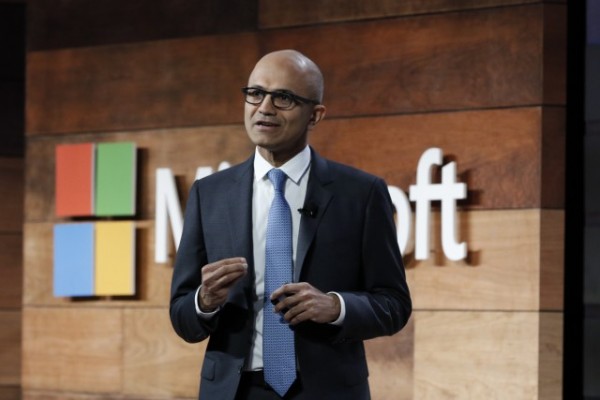 Microsoft reveals big Azure Stack changes, but will only sell platform through certified hardware partners
Microsoft customers have criticised the company after it announced that the launch of Azure Stack, Microsoft's platform for building private clouds that operate in the same way its public cloud operates, has been delayed until mid-2017.
Microsoft said that the delay comes after deciding it wants to roll out Azure Stack through certified hardware partners, rather than letting customers run the software on any hardware they want to.
"No sense"
"Wow, this is so wrong on many levels, why would you only allow installs on certified hardware? That makes no sense," replied one user on the blog post that Microsoft used to announce the delay.
"This actually pisses me off," said another.
Microsoft released the Azure Stack technical preview in January, but enterprise cloud vice president Mike Neil said that data from feedback received means Microsoft has changed its tune on when Azure Stack will move into general availability.
Essentially, Microsoft's argument is that its customers should have as little complication in running Azure Stack as possible, so it will team up with partners such as Dell, Lenovo and HPE to flog Stack certified hardware.
"To best meet these requirements, we will prioritise delivering Azure Stack as turnkey integrated systems in the initial general availability (GA) release, combining software, hardware, support and services in one solution," wrote Neil in the blog post.
"As we do this, we will leverage our deep experience in both cloud and enterprise data centre environments to optimise the customer experience."
But for a company that is apparently focused on gaining as much cloud traction as possible in the fight against heavyweight Amazon Web Services, it seems the decision will alienate large proportions of Open Source-savvy customers who wanted to DIY their Azure Stack.
"OK, now the door is totally open for OpenStack. As always, you don't really listen to your customers. You want to be more popular than AWS around startups and/or any kind of possible customer? Stop targeting only major accounts," said Fabien Dibot, replying to Neil's blog post.
"What an anti-climax," said another poster. "Such expectation, so many possibilities for customers and great opportunities for partners, big and small. Azure Stack now joins the Azure Pack fizzled out destiny…disappointing."
Over time, Microsoft said customers can expect the ecosystem of supported systems to broaden, but gave no date as to when other companies will sell Azure Stack hardware. This could mean if customers don't want to use Azure Stack from Dell, HPE or Lenovo, they might have to wait until 2018 at the earliest.
"Microsoft is committed to ensuring hardware choice and flexibility for customers and partners," said Neil.
"To that end we are working closely with the largest systems vendors – Dell, HPE, Lenovo to start with – to co-engineer integrated systems for production environments. We are targeting the general availability release of Azure Stack, via integrated systems with our partners, starting mid-CY2017."
Read also :