Cloud growth but group profits fall 30% at IBM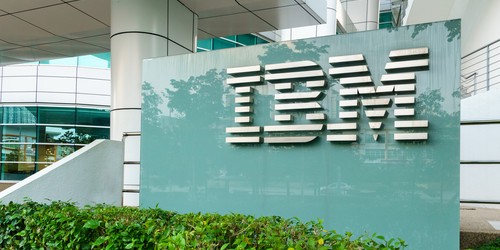 Yet another quarterly decline as Big Blue closes 11 acquisitions in first six months of 2016
IBM's profits have fallen nearly 30 percent, as reported in the company's second quarter financial results. The decline marks the 17th straight quarter of revenue decline for IBM, but there was some solace to be found in its cloud and cognitive computing divisions.
For the quarter, IBM made $20.2 billion (£15.3bn) in revenue, down 2.6 percent from the same period in 2015. IBM's cloud and analytics businesses grew revenue 12 percent year-over-year, however.
Imperative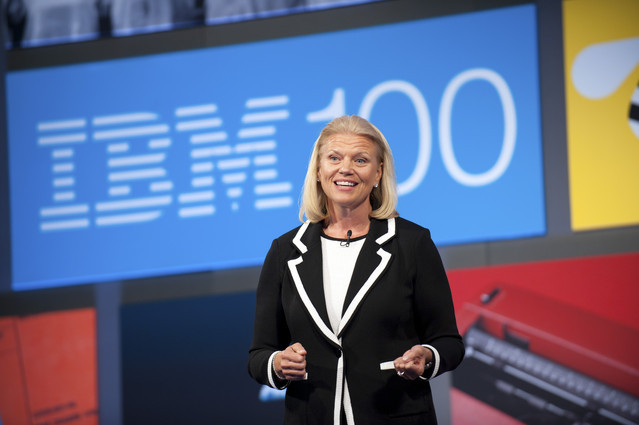 Cloud is what IBM calls one of its strategic imperatives, a group of businesses that made $31 billion (£15.4bn) in revenue over the last 12 months.
IBM's public, private and hybrid cloud services grew 30 percent during the last quarter, with total cloud revenue for the last 12 months hitting $11.6 billion (£8.8bn). Analytics revenue grew 5 percent, with security revenues growing 18 percent.
"IBM continues to establish itself as the leading cognitive solutions and cloud platform company, said Ginni Rometty (pictured), IBM's chairman, president and CEO.
"In the second quarter we delivered double-digit revenue growth in our strategic imperatives, driven by innovations in areas such as analytics, security, cloud video services and Watson Health."
IBM's cloud powers its analytics, Watson, health and cognitive services, but it's the Cloud-as-a-Service division which competes with the likes of Microsoft Azure and Amazon Web Services for the public and hybrid market. IBM's Cloud-as-a-Service, which is dished out from its global Softlayer data centres, is now at an annual run rate of $6.7 billion (£5.1bn), up 50 percent year over year, said IBM.
IBM said it is also continuing to heavily invest in quantum computing, IoT and Blockchain technology. In these areas, IBM chief financial officer Martin Schroeter said that investment is turning into revenue.
"In the first half of 2016, we grew our R&D investment, closed 11 acquisitions for more than $5 billion and invested nearly $2 billion in capital expenditures, while returning more than $4 billion to shareholders through dividends and gross share repurchases," he said.
"These investments are key in helping us build new markets and maintain our leadership in enterprise IT."
Net income was down 29 percent to $2.5 billion when compared to the previous year.
Read also :