BlackBerry unveils second Android smartphone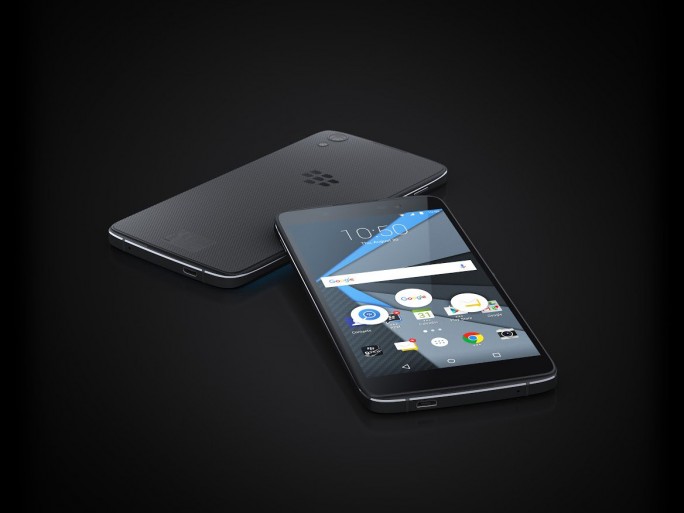 BlackBerry DTEK50 relies on its security credentials as part of firm's bid to stay relevant
BlackBerry says its slimmest ever device is the world's most secure Android smartphone, hoping the DTEK50 can revive its fading fortunes in the market.
The handset runs Android 6.0 Marshmallow and comes equipped with hardware- and software-based security features aimed at both consumers and businesses, particularly as privacy concerns become increasingly important.
The DTEK software automatically monitors both the operating system and applications, issuing notifications if it detects anomalies. These include unauthorised SMS', location sharing, picture taking or microphone use, helping protect against a number of Android threats.
BlackBerry has also pledged to issue Android patches as soon as Google makes the information available, bringing it in line with the Nexus range of devices.
The DTEK50 is protected by hardware level security as soon as it boots up, full disk encryption and Android itself has been hardened with other measures such as improved random number, address space generation and certificate pinning.
"We take our customers' privacy seriously," said Ralph Pini, BlackBerry's head of devices. "DTEK50 adds to BlackBerry's line-up of secure smartphones, providing choices to our customers with different price points on both BlackBerry 10 and Android platforms."
On the outside, the BlackBerry DTEK50 has a 5.2 inch display, ultra thin design and 8 megapixel front facing and 13 megapixel rear facing cameras.
Storage can be boosted with a MicroSD card of up to 2TB and the smartphone costs £275 SIM free – cheaper than the company's other Android handset the BlackBerry PRIV.
Read also :