New cybersecurity and managed print channel standards

The free certification for channel providers is being provided by CompTIA
CompTIA has unveiled two new industry standards for IT channel companies, including the CompTIA Channel Standard for Cybersecurity and the CompTIA Channel Standard for Managed Print Providers.
They are available free of charge to both CompTIA members and non-members.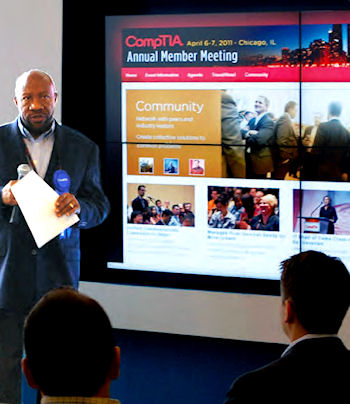 Kelly Ricker, senior vice president, events and education, CompTIA, said: "The channel standards are just one example of how, through the sharing of knowledge and ideas, we can help channel partners operate more effectively."
The cybersecurity standard is based on the Framework for Improving Critical Infrastructure Cybersecurity created by the National Institute of Standards and Technology. The standard provides intelligent business practices for the five pillars of cybersecurity: identify, protect, detect, respond and recover.
"Adherence to these industry standards and best practices will help channel companies to optimise their standing as experts at a time when cybersecurity is a growing concern and priority for so many of their customers," Ricker said.
Managed Print
The CompTIA Channel Standard for Managed Print Providers details intelligent business practices for managed print services firms. The standard covers four critical business functions: business generation, delivery and operations, customer relations and business direction.
"Though many organisations are reducing their print volumes, printing remains a critical function in the business world and a potential business opportunity for solution providers," Ricker said.
"To help them grow their print business, we're providing clear, comprehensive guidance from our industry's leading practitioners in areas such as technical proficiency, marketing, benchmarking, customer relations and support and business management."
@AntonySavvas
Read also :