Over half of public sector considers using robots

Sefton Council is already using a robot in its council tax department to save time and cut costs
Over half (53 percent) of public sector senior managers say their organisations have explored the use of robotics process automation (RPA) technology in the past year, to help transform services in the wake of increasing workloads and tightening budgets.
The research, commissioned by business outsourcing firm Arvato, revealed that 21 percent of respondents expect automation technology to be trialled within their department or authority over the next 12 months.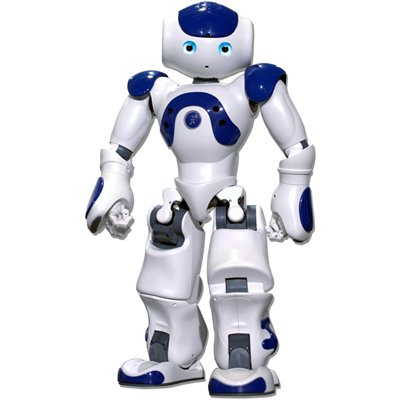 According to the survey of 134 decision makers across 118 public sector organisations, mounting financial challenges, major welfare reforms and growing pressure on citizen-facing services are behind the surge in interest in the technology.
The findings show that 73 percent of respondents have experienced rising work volumes in their departments over the last 12 months, with 68 percent reporting a reduction in the size of their team.
Those who have started experimenting with automation technology cited the potential to free-up employees to deliver business-critical services (89 percent) and reduce the burden of repetitive work (84 percent) as key to their decision. Improving citizen services by responding faster to enquiries was a driver for automation for 67 percent of respondents.
Debra Maxwell, CEO of CRM solutions, UK and Ireland, Arvato, said: "Automation has been widely embraced in the private sector and it's encouraging to see that government bodies are becoming more receptive to this technology as a way to improve services for citizens and increase efficiencies.
"Fundamentally, it's about enabling public sector employees to focus on what's really important, and redirect resources away from mundane, repetitive tasks."
She said: "At Sefton Council, one of the first local authorities to implement the technology, our RPA project has delivered impressive results, including reducing input times for council tax direct debit payments by 80 percent, with 100 percent accuracy."
The research, which surveyed senior staff across local councils, central government departments and non-departmental public bodies, found the top priority departments for delivering new efficiencies in were customer services, IT and revenues and benefits.
However, the findings show barriers to implementation still exist. According to the research, of those who stated their organisations are not currently exploring robotic automation, 28 percent are unaware of the possible improvements that can be made, with 23 percent stating that a mixture of legacy and new IT systems is a problem in terms of choosing a solution.
@AntonySavvas
Read also :