Global CSP Intermedia acquired as buying frenzy continues

Intermedia promises greater channel investment and more acquisitions of its own
Intermedia, the global cloud business applications provider and a leading provider of cloud Microsoft Exchange email, has been acquired by Madison Dearborn Partners (MDP), a private equity firm based in Chicago.
As part of the transaction, Intermedia's shareholders, led by Oak Hill Capital Partners, will sell their stake in the company to MDP and company management.
It is the third major sale of a cloud services company in the space of a month, although this one is different as it involves US owners selling to US buyers. The other two saw the UK's Adapt and Attenda acquired by US firms.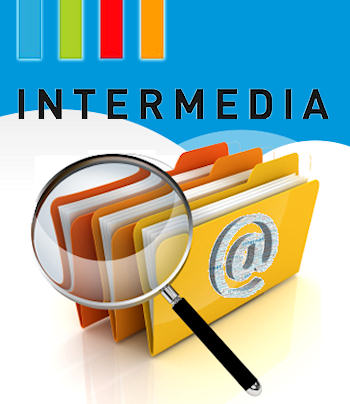 "This marks a new chapter for Intermedia. The partnership with MDP will help accelerate Intermedia's rapid growth trajectory through increased investment in the company's channel partner programmes, Worry-Free support experience, new and existing products, vertical industry solutions and additional acquisitions," said Intermedia.
"We are proud of the transformation and growth of the company. We now have an annualised revenue run-rate of over $200 million, 75,000 customers, 6,000 active partners and 700 employees around the globe," said Phil Koen, executive chairman of Intermedia.
Michael Gold, who will remain Intermedia's CEO, said: "Over the past five years, we've more than tripled our revenues, EBITDA, users and product offerings. We've also experienced dramatic growth of our customer and partner base."
He said: "Along the way, we've built a rock-solid management team to take the company forward, including recent CFO and SVP of worldwide sales appointments from Dropbox and Microsoft, respectively. We are well set for even bigger things to come in partnership with MDP."
In May 2011, Intermedia was acquired by Oak Hill in close partnership with Koen and Gold, with a vision for an "Office in the Cloud" for businesses and the channel partners that serve them. Intermedia transformed from a business email and web hosting company to a leading provider of over 30 integrated cloud applications.
Zaid Alsikafi, a managing director at MDP, said: "Intermedia is successfully capitalising upon the global shift to the cloud, and possesses tremendous upside potential to capture further opportunities with its reach, scalability, customer support offerings and enhanced product functionality."
Gold said: "Recognising that the channel influences 65-75 percent of IT spending, we've built our business to meet the needs of the channel. Intermedia's cloud applications and management platform provide a number of key benefits for our partners, including a private label model, as well as operational, technical, marketing and sales support."
Terms of the transaction were not disclosed.
@AntonySavvas
Read also :