Imerja helps develop university's computer course

Solutions firm will also get involved in Bolton University's Degree Apprenticeship Scheme
IT solutions specialist Imerja has been appointed to the University of Bolton's Industry Advisory Board, to help develop the new Computer Networks and Security course (BSc), due to launch in 2017.
Bolton-based Imerja will support the university in updating the undergraduate and postgraduate programmes, "ensuring students leave with tangible skills" as well as a "true understanding" of the most up-to-date technologies and processes used in industry, it said.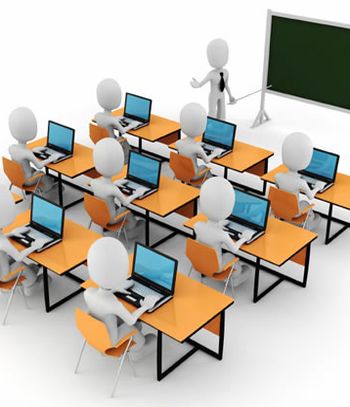 In addition to providing insight for the new undergraduate IT network and security course, Imerja will present students with real-life challenges for final-year dissertation projects. This will enable undergraduates to gain direct experience of addressing industry challenges and market opportunities, whilst carrying out research at Imerja's headquarters.
The company is also looking to be involved with the university's Degree Apprenticeship Scheme, offering future graduates opportunities to gain real world experience of working in a high-tech business to underpin their future careers.
Brennan Tighe, academic group coordinator at the University of Bolton's School of Creative Technologies, said: "It is extremely important that our graduates leave us with the best chances of finding employment. With the help of Imerja, we're confident that we can create a quality, industry informed curriculum, which provides our students with real-world knowledge and relevant skills.
"Imerja's networking and security knowledge, alongside the communications expertise of its parent company Intercity Technology, make it a great addition to our advisory board, and I'm looking forward to enhancing our teaching and learning with the company's support."
Imerja has previously employed graduates from the university and company team members have enrolled on postgraduate courses there over the years.
Ian Jackson, managing director at Imerja, said: "We're really excited about our developing partnership with the university, working alongside the academic team to help shape the curriculum so it remains relevant and offers students the skills needed to get the best start after leaving education."
Jackson said: "We understand where the university wants to take the course and our team can inject real-world insight of our fast-paced industry into the teaching syllabus, providing students with the skills needed to succeed in their chosen careers."
@AntonySavvas
Read also :