Three Ways Resellers Can Unlock the Potential of Cloud Services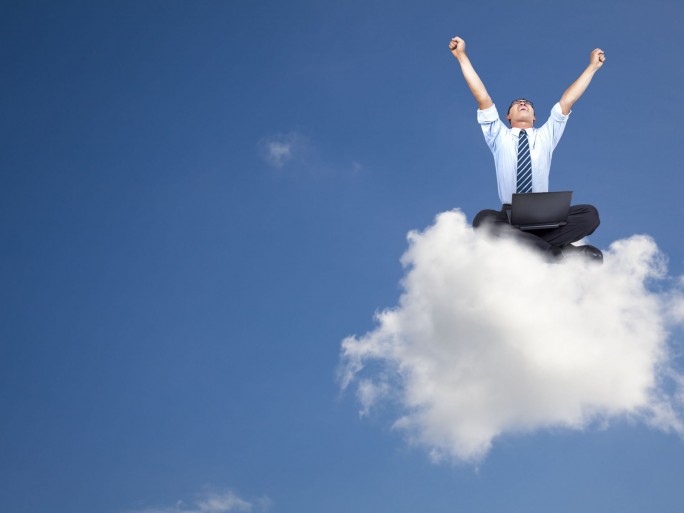 Global spending on cloud IT services is set to exceed £440bn by 2020, which presents a huge opportunity to the channel
In today's hyperconnected global economy, cloud IT applications are an essential part of setting businesses up for success. It's an area of huge growth, with global spend for cloud services and IT products expected to exceed £440bn by 2020. This demonstrates that companies recognise the value of investing in future-proof cloud solutions that can be scaled according to their needs.
The way businesses communicate and collaborate is undergoing fundamental changes, spearheaded by the proliferation of cloud technology. This, in turn, also impacts the channel and the portfolio of services resellers offer. Recent Cloud Industry Forum research revealed that, despite 99 percent of UK resellers recognising the potential of cloud services, only 65 percent are offering these services today. The cloud is evidently having an enormous impact on the IT channel but resellers need to embrace cloud IT applications now if they want to avoid falling behind the industry.
Here are three ways channel partners can make the most out of cloud IT solutions for their business:
Increase added value
In the past, a channel partner's expertise was defined by their technical knowledge of the products, but in today's cloud-centric world, this expertise is not necessarily as important anymore. Many companies now work directly with big cloud providers to implement business IT solutions including email, voice, backup and file collaboration. As these type of solutions can be deployed and maintained without deep technical knowledge, channel partners are often no longer needed as the middle man. It is therefore critical for resellers to develop specialisation in verticals, provide hands-on support with implementation and offer expert support at any time of the day to achieve high value and margin differentiation, and to stand out against the competition.
Master marketing
In a cloud-dominated IT landscape, channel partners will want to increase the number of customers they serve, if they want to be successful and continue to achieve the same level of top-line revenue each year. Before the cloud era, the key business opportunities for reseller lay in selling, upgrading, installing and maintaining both IT applications and the underlying infrastructure. Particularly the physical hardware used to bind customers to resellers and provide a steady, sometimes sizeable stream of revenue to channel partners. The cloud has changed this business model, which is why it is perhaps unsurprising that CompTIA's research revealed a 64 percent increase in the number of channel firms that expect more revenue to come from new customers over the next two years.
While moving legacy customers over to new cloud services is one part of the solution for resellers here, it won't be enough to close the initial top-line revenue gap alone. As channel partners need to increasingly broaden their customer base, a sound marketing strategy is essential in driving new customer acquisition. This is currently a weak spot in the business strategy of many resellers. CompTIA's "State of the Channel" study revealed only 32 per cent of channel partners considered their sales and marketing efforts to be highly effective. With cloud IT being here to stay, the time has come for resellers to make some significant investments in these areas if they are to succeed in the long term.
Embrace a new way of selling
Many large vendors pour millions of pounds into marketing campaigns to raise awareness of their services. This can be a blessing and a curse for channel partners as customers often make up their mind on which services they would like to have before they even speak with a resellers. On average, businesses complete nearly 60 per cent of a typical purchasing decision before even having a single conversation with a supplier. This effectively leaves many channel partners as order takers for customers that already know what they want. However, what customers want isn't necessarily what they actually need! By providing guidance on what products or solutions actually address a customer's needs, resellers can reinforce their position as a trusted advisor. Giving the customer exactly what they ask for to make the easy sale is a short-term strategy at best, and it can lead to serious longer term retention issues.
Cloud IT isn't going anywhere anytime soon, so channel partners need to make sure they develop their skills and transition to a new business model to accommodate changing customer needs. Only if resellers start this process now, will they be able to stay ahead of the curve and ensure the longevity of their business.
By Tim Stanton, senior channel manager, Intermedia