Nimans Expands Warehouse to Accommodate Expanded Portfolio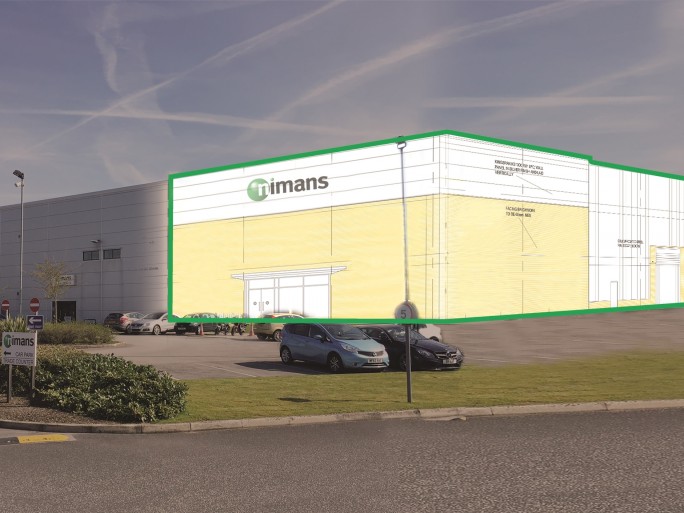 Manchester-based distributor Nimans expands facility by a third
Distributor Nimans is expanding its warehouse by more than a third as it looks to expand its product range.
The "multi-million-pound" scheme on the outskirts of Manchester is due to be completed by October, ahead of the launch of a new trade catalogue which will now include 8000 products.
"In the early days, I was working in just a few square foot of work space. But now the warehouse is increasing from 36,000 sq ft to almost 50,000. This gives us much more order processing space particularly as pallet volumes and order tonnage are up 50 percent year-on-year," said the distributor's founder and chairman, Julian Niman. "The expansion sends out a very strong message that the business is growing and we are continuing to invest in the future."
Niman said his signing a long-term lease on the firm's Broadway building on the outskirts of Manchester, and then his decision to build its current headquarters at Agecroft is "all about staying one step ahead of the game."
Logistics engine
"Today the business covers all areas of converged communications – from network services and UC systems to leasing, technical support, a reseller training academy, data infrastructure expertise and even its own unique product developments," he said.
Last month Nimans launched a new reseller support service as part of its efforts to become a 'logistics engine of the industry', specialising in IP endpoints. The distie's 'cradle to grave' IP delivery and support solution is based on 'Compendium', an auto provisioning and estate management service, which it says enables resellers to capture a bigger slice of the UC endpoint market.
Said Niman: "We are a complete 'destination' for UC devices. It's not just the delivery of that device but the whole journey from start to finish. The new warehouse expansion reflects our continued progression."
Read also :