Why building a partner programme is a two-way street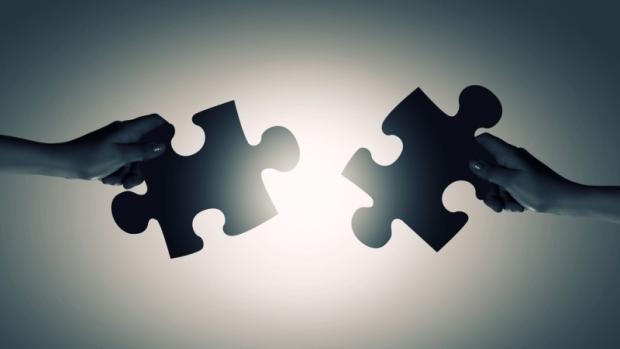 Vendors are now realising that working together is the best path to profitability
It's no secret that vendors rely on the success of their partners. But while this is fundamental to the vendor/partner relationship, vendors must realise that it's far from a one-way street.
A mutually beneficial partner programme flows both ways, and means allocating significant resources to partners for them to succeed. Passing qualified leads to partners is often overlooked as a way of fostering partner relationships and investing in mutual success. Vendors leading from the front by passing qualified leads are demonstrating that partner profitability is a central part of the overall business strategy.
Your partners have invested in you. Rewarding those that have with leads generated internally demonstrates a commitment to their success and helps build a stronger sales network over the long term.
Turn up the heat
Quality over quantity is central to successful lead sharing. After all, while sales is a numbers game, lots of poor quality leads will be counterproductive in the long run.
Good quality leads can be easily tracked through a partner portal, tied to revenue and rewards, and linked to a specific partner's strengths. Ensuring the right leads go to the right partners with the most experience in a specific area will benefit everyone, including the customer.
Demonstrating speciality knowledge and experience – with vendors and partners working together – is the most effective way of developing a lead management system. It ensures both parties capitalise on leads seamlessly and sets everybody up for success.
Invest in the best
Vendors need to allocate resources, as well as time, to fostering their partner relationships. This means investing in a database of more than a million names, with lists showing geography, company size and industry. Giving partners access to high quality, internal lists means they can integrate them with their own demand generation tools.
In addition to physical tools, providing robust training and guidance to partners will increase their ability to sell products and services well. This includes comprehensive, free online training for sales, technical and marketing resources. Partners should also be free to leverage internal tools, such as Sales Force, when required, especially when they are working with vendor products.
Play the part
Partners also need to make an effort to foster their vendor relationships into true partnerships. Ultimately vendor partnerships will ensure all resources needed for success – training is available, marketing and sales materials – is up-to-date and easy to access.
Much of this relies on good communication. Educating vendors and introducing new processes – such as lead sharing – can build a strong foundation for success based on practices that are not necessarily widely adopted yet. Communicating why passing leads is positive for both parties can go a long way towards achieving this goal, but a consistent and transparent focus is required.
Partners need not be afraid of communicating value – both in themselves and in their leads. Waiting and struggling through with poor leads wastes time. Instead, demonstrate effectiveness when given quality leads and validate the process. The more effective you are, the more likely the vendor will pass leads your way. In the same vein, communicating expertise is equally as useful. Triumphs in a particular vertical need to be shown off. Doing this consistently will mean the vendor will know where to pass similar leads in the future,
Recognition and co-operation
Most organisations are aware that working together is the best path to profitability.
The role of the vendor is shifting within the channel, from its traditional place as holder of the reigns to a more invested success enabler. After all, more than ever companies need the channel to survive – every channel or channel-first businesses recognises. The most successful view it as an opportunity. Having strong partners driving sales with expertise helps companies differentiate offerings and bring products to market quickly and effectively.
Jillian Mansolf is chief commercial officer, Xirrus
Read also :