Capitalising On The Midmarket Opportunity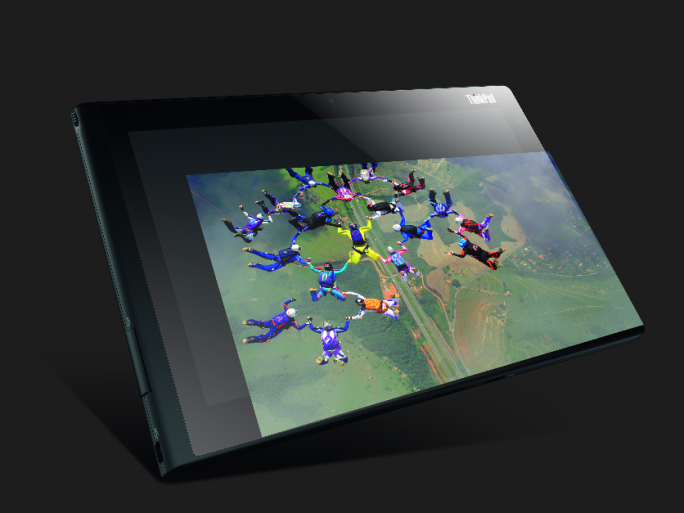 Advertorial: Why resellers need to adapt their midmarket strategy
The midmarket is changing. Driven by the consumerisation of IT, customers are demanding more from their technology. Once content with inferior products and systems, the midmarket is now looking for the type of solutions that enterprise customers often take for granted.
For resellers that have traditionally focused on the small business market, this rapidly evolving landscape provides a wealth of opportunity; but it requires a change in mindset. Resellers need to adapt their strategy, by dropping the niche mentality, and instead viewing themselves as end-to-end solution providers.
From end devices such as mobiles and laptops, right on up to servers, security and support, resellers need to look at the bigger picture if they are going to capitalise on this growing trend in the midmarket.
Lenovo is a prime example of a vendor ideally suited to help partners capitalise on this opportunity. Of course, everybody knows the Lenovo brand, thanks to the success of its laptops and PCs. In fact, Lenovo leads the global PC market and has done for some time, with 21.4 percent of the worldwide market share. ThinkPads have become synonymous with business, offering an unmatched blend of function and form.
But PC hardware is just the tip of the iceberg. According to the most recent figures, Lenovo is the fifth largest supplier of smartphones and the fourth largest supplier of x86 servers on the planet. Add to this enterprise-class storage solutions, and software to tie it all together, and there is literally no other vendor on the market with the same breath of industry leading products.
And the IT heavyweight isn't resting on its laurels. Lenovo understands that business users aren't looking for the grey, corporate, boring devices of yesteryear. They are looking for cutting edge solutions that enable productivity, while maintaining the appeal and usability that they have grown accustomed to as a consumer. At the Consumer Electronics Show in Las Vegas this month, Lenovo was showcasing some of its latest enterprise-class products. For example, the new ThinkPad X1 is a modular tablet, allowing users to add functionality based on their needs. The Productivity Module increases use up to 15 hours; the Presenter Module includes a pico projector and HDMI port, while the 3D Imaging Module adds a rear-facing Intel RealSense camera.
Innovation is at the core of this company's ethos and its most recent additions prove it.
One channel, one portal, all of the portfolio
Lenovo recognises that its portfolio is ideally suited to resellers looking to capitalise on the end-to-end demands of businesses and so has created a partner programme that makes it seamless for partners to move from the small business market up to the 249-999 customer base.
Since acquiring IBM's x86 server business, Lenovo has unified its channel partner programme, with the aim of making it as easy as possible for partners to sell across the entire portfolio of solutions. As Lenovo puts it, "One Portal. One Experience. One Channel."
For partners that register before the end of February, there is even the chance to win VIP tickets to a race weekend in Monaco. The trip includes tickets to the 2016 Monaco Grand Prix, for both race days, includes food and – most importantly – an open bar for both days. There are also 100 Yoga Tablet 2s being given away.
The channel is changing and resellers need to look for partners that can offer the complete package. Lenovo's portfolio, combined with its innovative partner programme, make it an obvious partner of choice for resellers looking to expand their horizons.