Cloud opens up new opportunities to channel players ready to adapt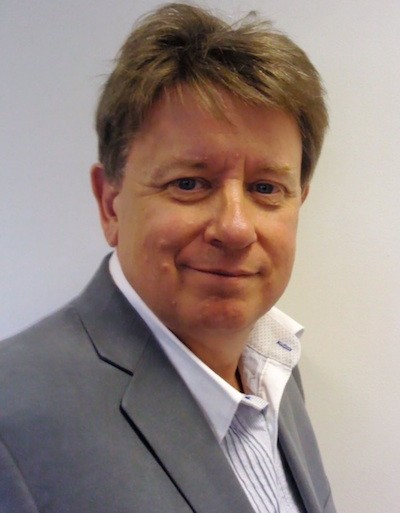 Resellers can still stay relevant
Smaller channel partners need to wake up to the possibilities offered by the cloud, or risk losing out completely.
According to Chris Baldock at cloud provider intY, there are plenty of opportunities for resellers to stay relevant, adding value through their business and through the channel.
This means, particularly for smaller companies, the possibilities of the cloud mean access is opened to whole new areas of the market.
"Customers either see cloud as a threat or an opportunity," Baldock told ChannelBiz.
"The ones that see it as an opportunity and profile their business according, they have a tremendous opportunity to grow as they can start to move into the middle market," he says.
"They have this whole opportunity that has never been available to them."
As research conducted by NetMediaEurope as part of ChannelBiz's launch showed, with the nature of channel distribution evolving, there is still some opposition to change.
Baldock shares a similar view, noting that those "enlightened" channel players who move fast can benefit from the shifting landscape.
Rather than worrying about the effect on business, he says, companies need to make sure they are asking themselves the right questions.
"You have to say 'this cloud opportunity has come along and what am I going to do with that?'"
At the same time the clock is ticking on adapting to the challenges of new business models.
"Today you have enough time to do that," he warns. "In two years time you won't have time, you will see the customer base start to erode and migrate into cloud."
According to Baldock the business proposition is already "overwhelming" for many channel partners, so there is reason to move fast.
He warns that firms need to be clear that there is nowhere to hide with the likes of Microsoft spending millions and millions promoting cloud services.
"I think the channel has a tremendous opportunity to increase significantly what they are doing," Baldock says.  "Microsoft's own stats state that around 86 percent of their business going through the channel.  Only 17 percent will be a direct model."
One area of concern amongst some firms has been how resellers and VARs can continue to offer a competitive service over vendors.  However he believes that this should not be a worry.
"People ask why I should buy from you rather through Microsoft? Why should I buy Office 365 from intY when I can buy it from Microsoft?"
"I say if you are not buying anything other than Office 365 then go and buy it from Microsoft!"
"But do you want connectivity? Do you want a firewall? Do you want security?  Do you want desktop security do you want archiving etc etc?"
"If you want all of those applications products and services, do you want them to be deployed on a one touch basis? Do you want them to billed as an integrated solution to you? Do you want one service level across all of those products?
"And that's what the channel offers."
As Baldock points out, a customer who is buying Office 365 will at the very least be buying connectivity with it.
"Even at the most basic generic solution has at least two vendors involved," he says.
"I think the channel has such a tremendous opportunity here for those that grasp it, and understand that the majority of customers are very rarely buying one application product or service."
Migration to cloud is key too, he says, and it is the channel that can ensure the transition is done seamlessly, with no interruption to internet connectivity for example.
Get it right and a business can stay relevant, but as ever, failure to adapt could see a raft of firms quickly resigned to the scrap heap.
"There is all to play for in the channel, but of course it's a different way of working.   Some get it and some don't."
"What we have learnt is that the ones who don't get it, for most of them it is almost give up time."
Baldock points out that, for his business, it is not the first time technologies have been migrated, "from mainframes to minis to PCs to cloud".
"And it wont be the first time that major fortunes are made," he warns, "or the first time that companies end up going to the wall."
"History has taught us that."
Ultimately he believes that for those who learn from these lessons who can benefit most from the challenges and opportunities of the cloud.
Read also :