Game goes as app stores become flavour of the day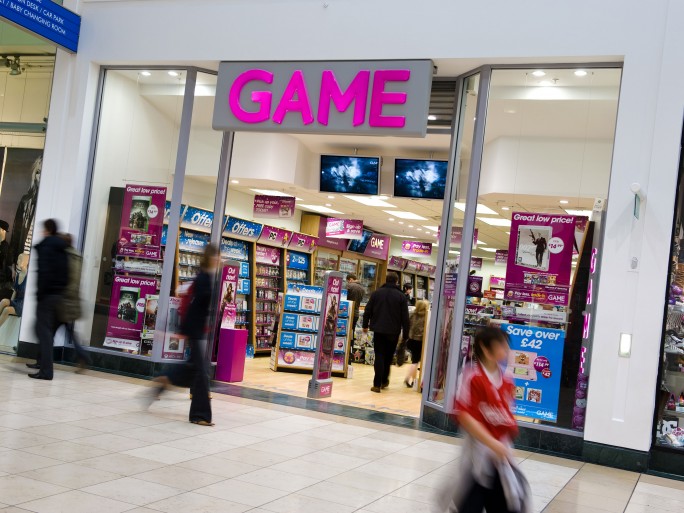 Game set and match for retail group
Game Group has handed over the controls of its company to administrators, leading to a rash of job cuts and underlining the perils high street retailers face.
The move has prompted warnings from analysts that there will be less jobs in games retail and stores will continue to struggle as a result of new apps and technologies coming into the market.
Game Group finally announced that it was going into administration after it was unable to meet its £21 million second quarter rental payments. The group handed over its reign to accountancy firm PwC which will act as the administrator.
PwC quickly moved in to close 277 stores that it felt were "unprofitable" resulting in 2,089 redundancies from the 5,203 Games staff. It is not yet known whether the 4,000 people employed in the groups 663 overseas stores will also be affected.
Game has been in financial turmoil for a few months after being hit hard by online competition. Poor Christmas sales also meant that the company was unable to pay its rent on its 1300 stores and it faced supply problems as a result of its financial position meaning that it didn't make it big on hit titles such as Mass Effect 3.
And it seems that its remaining stores and other similar retail companies could be facing more financial trouble.
Clive Longbottom an analyst at Quocirca told ChannelBiz: "As gaming continues to evolve, more is being sourced either directly as on-line multi-user systems, or as low cost games from app stores.
"Therefore, those with expensive overheads of shops and retail employees are at a disadvantage – and Game had over extended itself on the precept of physical game media being the predominant form going forward, and opening up stores in new geographies.
"We have seen some game development companies go bust, as coming up with new ideas and new content is not easy. There hasn't been that much movement in games console technology for some time, either. The games industry as a whole needs to be careful – it is looking stale at the "big game" end for consoles – the innovation seems to be more around phones and tablets (as exemplified by Angry Birds)
"I expect to see other game retail stores struggle – some may go under, others will have to radically reinvent themselves. Whatever happens, there will be fewer jobs in game retail."
Read also :