Samsung's LCD business spin-off is about major OLED restructuring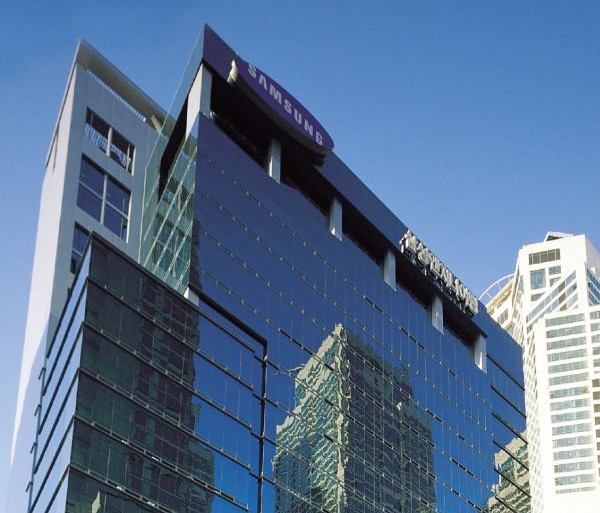 Bob Raikes, principal Meko analyst, speaks with ChannelBiz UK
Earlier this week, Samsung span off its loss-making LCD unit into its own business, Samsung Display. This had been circulating around the rumour mills for some time, not least because the LCD market itself is struggling to turn a profit, and Samsung is by and large an absolute leader in displays. ChannelBiz UK reached out to Bob Raikes, principal analyst at Meko, to take a further look.
The whole market is struggling, Raikes told ChannelBiz UK, but Samsung made the lowest loss across the entire segment. Everyone else was losing more as the industry is in a replacement cycle only. Panel makers have been trying to up the value of the EMEA and North American TV markets my introducing LED, 3D, and HD, Raikes said, but they haven't really kept track with the prices. "If we look ahead there is a real problem for the LCD business," he said. "In order to meet its targets, somehow it needs to get more money, but that means raising prices, which the industry really can't do."
At the moment, the profitable segments in display are in small area screens – like with smartphones. This doesn't get rid of large square metres of glass.
"The simple answer would be to put your prices up, if there's more demand than supply," Raikes told ChannelBiz UK. "That should solve it – but, the Chinese are coming. The Chinese want to be in the LCD business because they don't want to have a repeat of what's been called the iPhone phenomenon, that out of 200 dollars that was going to Apple for an Iphone, one dollar was left in China. 50 went to Taiwanese and American chipmakers, 70 or 80 to Japanese and Taiwanese LCD markers and touch panel makers, some more went for IP. About a dollar went to Foxconn for assembly.
"Although China was making them all, it wasn't making the money, and it has the same possible thing happening in the future, so they are getting into the LCD business."
In contrast with Europe and the USA, the developing world, like the BRIC economies, do want lots of TVs – but they are mostly interested in low cost TVs.
"There's a big demand for volume growth in China particularly," Raikes said. "They want much more than they've got, but they have to be incredibly cheap. China wants to capture more of the value, the money that Chinese consumers are spending. Up until now, most of that has gone out to Korea, Taiwan, and a bit to Japan".
Logically, Raikes said, the answer lies in putting prices up, but because China is entering the market, this is impossible for the traditional LCD makers. As China is concocting its LCD five year plan for political reasons, a few years of losses will not put the manufacturers off.
What, then, is Samsung doing? "It's not daft," Raikes said. "They recognise the problem. They have been investing very heavily in OLED because they see it as the solution to this. My own view is that Samsung is several years ahead of everybody else in terms of OLED, they currently have 95 percent of the world market for matrix OLEDs."
This is where Samsung's decision to spin off the LCD business gets a little more complicated. It ties in with OLEDs. "Samsung's OLED business is in a company called Samsung Mobile Display, which is a separate, joint venture between Samsung Electronics and Samsung SDI, the group that, historically, made CRTs and batteries," Raikes said. Samsung SDI had a load of Samsung's OLED technology, and the LCD business also had a load of it, but SDI is a separately listed public company.
Although Samsung is a major shareholder in SDI, it's not the only one by a long way, according to Raikes. "Samsung could not just take it out of the joint venture because there are independent shareholders somewhere down the chain," he said. "What Samsung is doing is realigning all its display interests into a single company. At some point, we expect them to announce that they will merge the new display company, the LCD business, with Samsung Mobile Display, the joint venture with SDI. SDI will get some share. The third part is SLCD, a joint venture between Sony and Samsumg, but which Samsung bought Sony out of. Sony saw the writing on the wall, so gave its bit back to Samsung."
If Samsung can work out a way to exploit OLED and move it back into LCD fabs, making more OLEDs in those factories, that could be the strategy to deliver Samsung real profits, according to Raikes. This is because they are well ahead in the market, and a long way ahead of China, or anybody else in OLED – they have "real blue water between them and everybody else," Raikes said. "In theory, they should be able to make OLEDs cheaper and sell them for more than LCDs. They should be cheaper to produce."
OLEDs look better, they're slimmer, and Raikes thinks everyone will want one. "If they can make OLEDs at the quality, and volume, and at the yields they say the can, they ought to be able to sell them at a significant premium and make them for less," he said. "It is part of a major strategic alignment to give them some profit in the display business."
Raikes pointed out that even with this restructuring, there will not be enough capacity to seriously challenge LCD as the dominant display for years – there would have to be tens of billions of dollars of investment money, and there won't be, because the LCD companies just aren't making the money.
"Samsung is investing very, very heavily in OLED – about $4 billion of capital expenditure is going into OLEDs," Raikes said. "This allows LCD to get a line behind that, and then start to exploit some of the technology from the OLED side back into the LCD business."
For now? Samsung probably won't be worrying too much – not compared to its rivals. "If you make the big LCDs, you have to buy your glass from Corning. Samsung has a joint venture with Corning in Korea, so even though LCD businesses might be losing too much money, Samsung will be making money somewhere." Still, LCD right now is "certainly not a profitable venture".