Check Point offers hefty incentives for channel partners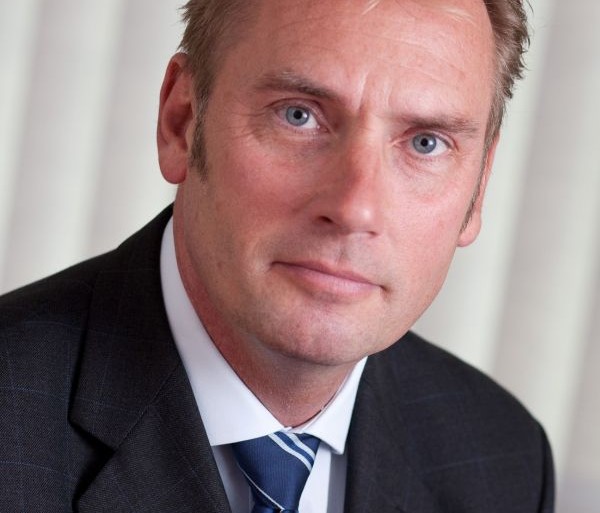 Also launches the 'first collaborative network' to fight cybercrime, ThreatCloud
Internet security company Check Point looks like it has become something of a success story through encouraging channel partners, offering the recently-launched 3D security report to partners to provide customers with a free, thorough, threat report analysis.
Even better, partners get roughly $1,000 for every 10 reports they complete, whether sales come from it or not.
Essentially, a reseller takes a Check Point derived laptop to a potential customer, plugs it in to the systems, and it comes out with an in-depth template report on what the current state of that security is – from botnets to data leakage, it is all there.
ChannelBiz UKtalked with CheckPoint's UK Managing Director, Terry Greer-King, who gave us an update on the program.
According to Greer-King, the reason for the 3D report's popularity is, as far as the resller is concerned, it is a budget creator. "You talk to partners and end customers, sometimes the customer will say, 'oh, we've got no problem with botnets'," Greer-King said.
"The 3D report is a free thing they can offer, though they could charge for it if they want to. Plug it in, and after a few days, hand the report to customers. Almost invariably you find botnets in websites. Almost invariably we find data leakages. Almost invariably we find people doing something they shouldn't be."
It can serve as a wake up call to company's who are often overconfident on the state of their security. There were, Greer-King told ChannelBiz UK, "public, household names" which were hosting botnets. "They were absolutely adamant there were no botnets in there," he said.
"Then they came back from lunch, looked at the report – the guy had egg all over his face. That's not uncommon with a lot of these things, they put the best protection in that they can at the time but need a pragmatic view."
It is about awareness and communication, according to Check Point. "If you understand how security has come about, it has been lots of individual types of threats, so understandably you look over your shoulder, and you have got 12 or 14 vendors." You can't look a customer in the face and tell them they have got it wrong – it is just part of the way the industry has evolved.
What differentiates Check Point? There is a new, emerging way of operating with advanced persistent threats. Greer-King would advise a broader security system.
"You might see parts of it, but you need it to be fully integrated," he said. "The world has moved on, and we think we are in the pole position of moving the world on – 3D reporting is to give people visibility on where they are, we are trying to make people aware of what they have or haven't got."
There is competition which is carrying out health checks, but Check Point regards its services to be more in depth.
"Most partners would endeavour to talk to their customers and put a packet solution out there, call it a security health check, a consultant turns up on site, and reports back using a mix of tools," Greer-King said.
"As far as 3D reporting as a free piece of software Check Point is providing to the market place, no one else is doing anything like that at all – I don't think we've got clear competition. It's not about the piece of software, it's about us thinking about the channel, the economy, and how we develop a pipeline.
"I would see this as an initiative from Check Point free of charge to create opportunity, for us, but for them as well," Greer-King said. And the $1,000 incentives can't hurt, either.
The company has also just introduced something it calls ThreatCloud, which it claims is the "first collaborative network to fight cybercrime". ThreatCloud bring together data from a worldwide network of threat sensors, and distributes that information to other security gateways, worldwide.
Check Point says that ThreatCloud powers new anti-bot and enhanced antivirus software blades, by sending those threat updates remotely to customer gateways, so they can keep informed about potentially new threats such as bots, advanced persistent threats, and other forms of "sophisticated malware".
The Anti-Bot Software Blade is available now. Antivirus Software Blade delivers more than 300 times more signatures than previous editions, Check Point says, allowing customers to quickly and easily analyse bot and malware threats.
It is available with the newest software blade release, R75.40, which comes with the Check Point GAiA unified operating system.