IBM introduces instant big data analytics for business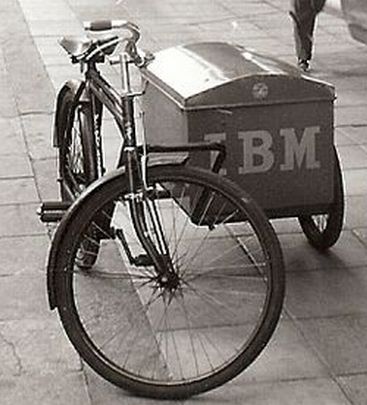 And Content Navigator for mobile workforce
IBM has announced its latest predictive analytics software which, it claims, is able to correlate and analyse big data – turning it into the sort of insights businesses can use in every day decisions.
Big Blue's software can generate insight in "a matter of seconds", the company says. it can also analyse the impact of social networking channels and feeds this back into decision making. Organisations will be able to use the technology to comb over data in business processes like claims processing, marketing, and fraud detection. IBM claims that in data intensive areas there can be anywhere between a thousand to 5 billion decisions daily, and it's important to be able to dredge up that information and transform it into consumable data for front-line employees to work with.
The Analytical Decision Management software comes under IBM's Smarter Analytics intiatives. The company boasts that it will help clients apply automated , real time analytics into operational data anywhere, to instantly analyse it and reveal trends within that data. Particularly useful is IBM's promise that it will cleave new, hidden paths to actual revenue growth. Data analytics, IBM says, can be automated, socialised, and used for predictive decision making.
Now, IBM has folded Entity Analytics into the Decision Management Platform. As you'd expect, this too is suited to big data. It enables identification and matching for people, places, or things, gradually building up intelligence as more information becomes available on each 'entity'. Because the model is context based and designed to accumulate and build knowledge, understanding how data is related, IBM argues that the end user gets a clearer, more accurate picture with better outcomes.
The social network analytics feature helps companies get to grips with in-depth sentiment analysis, and can identify and understand who influencers are on particular topics, as well as watching how customers behave and what they say on social networks – including insights into who that particular customer knows, and if they influence others.
IBM believes that, including with the help of this new product, there will be $16 billion in business analytics revenue by 2015. What will also help is the company's years-long shopping spree, which has seen it accrue an enormous portfolio in various analytics and industry insiders.
The company has also announced software which lets employees access business information from desktops, mobile phones and tablets, which it claims will allow the mobile workforce to access and manage insights from structured and unstructured content like emails, documents, images, and web data, securely.
IBM Content Navigator, the company says, allows employees access to a broad rage of documents and files to do their jobs more effectively. IBM's enterprise content management exec Doug Hunt said in a statement: "We are enabling clients to make content available in any context to help them deal with the information sprawl of big data. It's key that clients can now drive business insights from enterprise content and share collaboration content with others who need it".