Canon helps channel partner push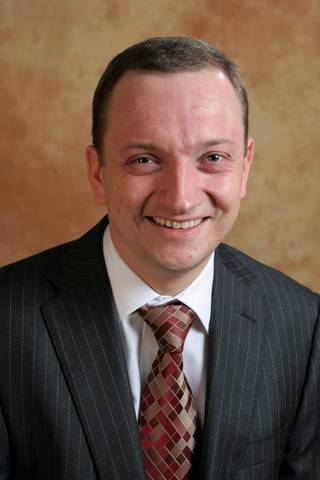 MFP resellers get training and support to expand their business
Canon is helping its multi function printer (MFP) partners grow in a time where change is necessary, its partner channel director in the UK and Ireland has said.
The company, which has a wide range of resellers in the print, scanner and business market has said it recognises that times have changed when it comes to the MFP market, and its resellers need to add more to keep up with the competition.
Speaking with ChannelBiz UK, Matthew Searle said: "In the last few years the strategy in the MFP market has changed.
"What we're seeing in print is that the traditional market has peaked in page volumes," Searle said. "Although some analyst houses say this is going up, and others say its going down, for us we can see that its no longer profitable for our partners."
An IDC survey claimed that the market has continued to increase, while many suppliers and vendors were developing new business models that were having a profound effect on the indirect channel.
Phil Sargeant, Research Manager, IDC Hardcopy Devices and Document Solutions, European Region Solutions, said: "There are winners and losers, and those vendors with a broad spectrum of go-to-market initiatives that cover many areas are beginning to show the best performance results."
And the latter is a place where Canon is hoping its partners will get to.
"In a wider reseller MFP model we are asking [our partners] to look at different areas which can help them increase their sales," Searle said. "In this area we are advising our resellers to look at a wider business sales area. We want them to shift from just selling hardware such as printers and fax machines to a service offering model to help them protect their business and grow."
The company has 110 resellers in the advanced imaging space and Canon is aiming to help them get ahead of the rest by offering them a "whole transformation programme" where they can obtain and work to different skill sets.
"We need to help them with some of these transitions," Searle said.
He continued: "By going down the managed print services route resellers can help protect their business, this includes offering clients remote brake and fix services etc. We are helping them to package their own MFP propositions and offer a range of our own print services along with third party software.
"Those who don't have a managed print service in place at all will also get our support- our thoughts are if we don't help them get in on this space, their clients will go elsewhere."
In a bid to ensure they help their partners the company offer a combination of training and support, delivered by Canon free of charge, however third party elements, which are used to accredit certifications are payable.
"It's more of recovering the costs for this certification," Searle said.
"More details of this will be announced in September," he said. "But we are already very clear about this to our partners. We feel it is our part to help our channel grow."
"The market has always been competitive but where it is changing and growing there is inevitably more pressure to stay on  top," Searle added. "Therefore we're focused on this growth area and the next stage of helping resellers is to help them grow their information services offerings."
Read also :