Intel waiting for bankrupt Irish government to bail it out at fab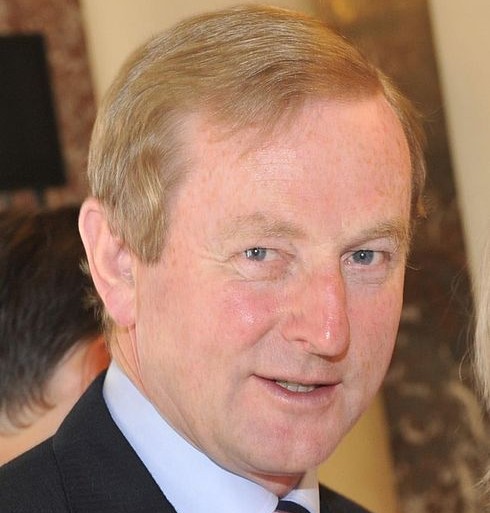 Investment will boost local and national business
Intel has applied to expand its operations at its Leixlip "fabrication plant" as it prepares for production of so-called "advanced chip processes".
An application has been made to increase the size of the plant by 162,000 sq m at the Leixlip plant in Kildare, with council authorities currently looking over proposals. Leixlip was the home of a former stud farm and is so close to Dublin a fag paper can hardly separate them.
According to the Irish Times Intel is awaiting a decision to begin its investment in production of chips at the 14nm process.
A decision was due last week on the application, but has been delayed pending further "information" from Intel, which as all journos know is notorious for not supplying any information at all.
The expansion, if approved, would involve adding around 1,000 permanent jobs, though the figure would be higher during set up ChannelBiz understands.
It is unlikely that approval will not be given for the site, considering the economic boost the deal will mean for the local area and the rest of the country, which has been one of the worst affected by the eurozone crisis.  Intel is likely to be enticed with tax breaks to continue investments
The investment by a multinational on the scale of Intel has understandably been well received. Leixlip local councillor and community leader Bernard Caldwell said the continued investment will bring is welcomed in the immediate area, and further afield.
"Anything Intel has done is always very positive, and has a huge effect on not only Leixlip but the whole of the country," Caldwell told TechEye, labelling the chip company as the somewhat unlikely "jewel in the crown of Ireland" at the moment.
"Any town in Europe would want Intel, it is good for the community; they contribute to Leixlip, but they are involved in a lot of projects in the country."
"They add huge employment, they are great for the community, they are great for business, and all the smaller businesses in the area have benefited."
Intel has committed to significant investment in Ireland in the past.
Don't mention the Irish Development Association (IDA) to HM the Queen, who opened a redundant DEC fab in Queensbury, Alba (Scotland), not that long back. It has been long shuttered. God bless the Alpha chip!
Intel UK rep Anna Cheng had no comment to make at press time, as she is on "Olympics" duty.