Oninit Group launches Pay Per Pulse cloud-based service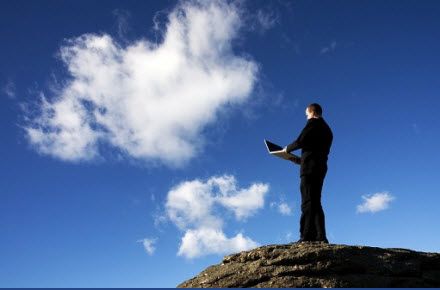 Wants partners to test it out
The Oninit Group has released a beta version of its cloud based Pay Per Pulse service.
The service, which is claimed to give an insight into the "unique quality" of the Informix relational database and quickly handle Time Series data, is now available for partners to test and evaluate.
The service is targeted at any service providers and software vendors using smart environment devices, such as sensors, meters and monitors, that generate huge volumes of time stamped pulsed data, collected on a continual 24/7 basis.
The company said that these businesses typically lie in the smart energy, smart grid and smart infrastructure markets and frequently lack the database management expertise to allow them to realise the true value of their data.
After a successful trial with a smart water pipeline monitoring company, Oninit now wants partners to see the results for themselves.
Neil Mulkern, Business Development Director at Oninit Group, said: "Understanding how the data collected from sensors changes over time and how it relates geospatially to the environment and other sensors in the network unlocks its true value.
"Pay Per Pulse allows users to locate the exact source of any potential problem, such as a water pipe or gas leak and, if necessary, quickly take the corrective action to resolve the issue.'
Oninit Group claims the service enables businesses that sell sensor based systems to focus on interpreting data in line with their industry specific solutions, without having to worry about the investment in and management of huge volumes of real-time and historical data.
The service allows businesses to quickly map the Oninit Group data management layer onto their existing applications, with minimal disruption.
The cloud offering hosted by Oninit Group business partner i-Layer is based on a per-device cost in contrast to the traditional cloud charging model, where usage is calculated hourly. Oninit Group then says it works with partners individually to determine a charge per device basis that easily fits into their business model.
It said this was because hourly charging is "meaningless" in the smart instrument market, since data is collected continuously.
The Pay Per Pulse service is based on the scalable Informix platform, and has ACID compliance, with the significant added benefit of being able to handle Time Series data as a native data type.
The system also enables users to query their data using standard SQL, so it can be easily integrated with existing back-end applications and databases.
An asset management layer, provided by Oninit Group partner Fusion242 allows users to drill down to real time and historic data and graphically map smart devices, making them spatially aware and therefore able to quickly identify the source of any potential problem. This element also allows for any sensor associated records including video, manuals, specifications and plans to be accessed from any web enabled device.
"Oninit Group is actively seeking beta partners so we can help them develop solutions that fit their specific market," added Mulkern.
"It is essential to be to be able to maximise the value of the huge volumes of data being collected by smart devices, without having to make the capital investment in supporting computing infrastructure or go to the trouble of being database experts – we take that pain away and allow businesses to focus on their core areas of expertise."