JJB Sports points the way for the channel. Amazon. Amazing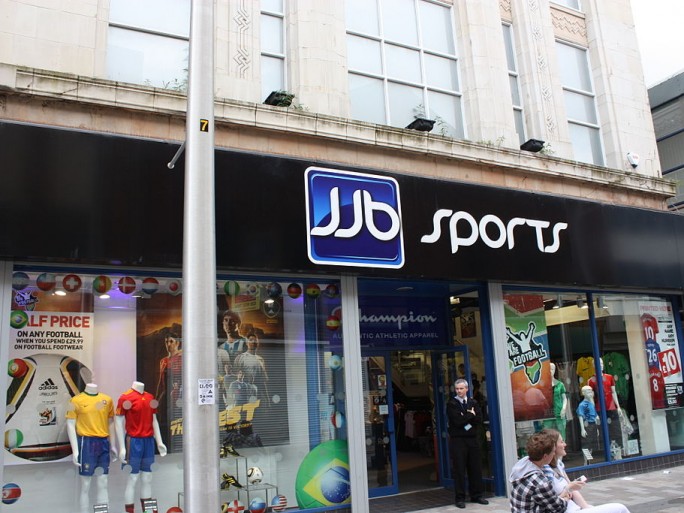 It blames "stiff competition" analysts blame "dispirited" stores and disinterested staff
JJB Sports' "dispirited" stores and a lack of interested staff, could have contributed to its demise, retail experts have said.
The comments come as the sports retailer, which has 4,000 staff and 180 shops, today announced that it was putting itself up for sale following poor sales generated from stiff competition.
It also had bad news for its investors, which include the Bill and Melinda Gates Foundation,warning that their shares could end up worthless due to the amount owed by the company, which stands at around £36.4 million.
It said in a statement: "Given the level of current debt within the company, there can be no assurance that any proposal or offer that may be made would attribute value to the ordinary shares of the company."
This isn't the first time the company has been in financial difficulty. Four months ago it was given a £20 million lifeline from US retailer Dick's Sporting Goods, as well as a further  £10 million from existing shareholders.
It quickly spent the money on converting 60 of its most important stores in 2012 and 2013 into a new format that during trials produced much-improved sales and margins.
However, according to Clive Longbottom, an analyst at Quocirca, it didn't do enough to ensure its customers were given a positive shopping experience.
"I'd put [the failure] down to a basically broken model," he told ChannelBiz this morning.
"JJB Sports shops were dispiriting places with little method to how they were laid out.  For example, any sports shop should be well themed – if someone goes in to by a football shirt, the shorts, boots and other paraphernalia should all be in the same place, and cross-selling should be the key aim.
"When I last went in to a JJB shop (to buy a swimming costume for my daughter), it took ages to find where they were, we had little to no help from disinterested staff, there was hardly anyone else in the massive place, and merchandise was just strewn all over the place, presumably discarded by shoppers as they browsed and not picked up by the staff over the past couple of days.
"Compare this with either a well-run shop ("Good morning, sir – how can I help you today?  You'll find the swimming costumes just here.  How proficient is your daughter at swimming – des she need wings, or one of these buoyancy aids?  Oh she's quite good is she – how about a nose clip, or if she's using swimming as an exercise thing, then how about these different floating things to help her?", or an internet site (Here are 2,000 different swimwear items.  Refine these by gender, by size and by colour, and whether they are in stock or not.  Now, here's today's special offers of stuff you may want to buy alongside this).
"There is no comparison – JJB was a mess; it had little leadership, less merchandise knowledge and even less retail nous," he added.
He also warned that the company would struggle, if it decided to try and secure more funding, telling ChannelBiz: "As it has tried to sell itself before, has burnt the fingers of a US investor  it looks like its 4,000 employees had better start looking elsewhere fast…"