HP's Peter Ryan describes UK channel plans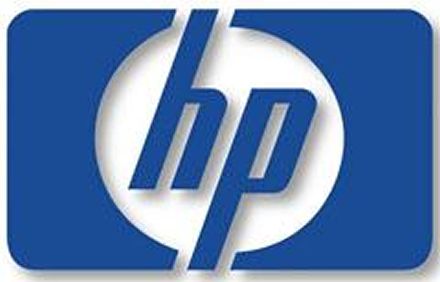 Finding opportunity in challenging times
Meeting with ChannelBiz UK at the Canalys Channels Forum, HP top brass Peter Ryan, senior VP and general manager EMEA enterprise, servers, storage & networking, gave us an overview of HP's channel strategy in the present and what's to come.
Ryan began by saying he is committed to keeping his part of the business and the PPS division a two tier model, that is, distributors having a key role and then value added resellers below that. "All this starts with, are you committed to the channel or not," Ryan said, continuing that with the clear scale of HP it is "not ambiguous about it at all".
It is crucial, for instance, for a vendor – particularly as large as HP – to make sure channel partners have the skill set that will help them promote and sell. But Ryan notes being able to deliver services around the technology is increasingly important to retained profit margin. HP introduced a program to help partners become advanced networking specialists. "Many partners in these areas have traditionally been Cisco partners," Ryan said, so the company began to upgrade to something called the HP Advanced Network. Advanced Network is five days of training where partners can then take their Cisco base and become an HP networking specialist. Ryan claims the procedure is trying to reflect the reality in the market, to help partners get the skills that they want and need, to deliver services on it and also to deliver more value to their customers.
HP is looking at simplifying, including in cash flow. The company is simplifying the process so partners can get paid increasingly quickly and claim for the business that they have done easier, and HP is contemplating how to turn those points into an improvement in cash conversion cycles for them. This relates to the One HP initiative. "we want to be simpler to deal with," Ryan said. "Giving price turnaround much more quickly, giving partners the standard configurations and offerings so that if they sell the standard offering they don't need to ask for approval – there's the package, you go sell that, we never need to talk about it". One thing that makes life complex for the partners, Ryan said, is if there has to be a lot of interaction. "When you're very broad you have to focus really hard on keeping things simple". He pointed to David Donatelli's – executive VP, enterprise servers – description: One of the things HP is good at is taking complex concepts and making them simple. "We're such a big vendor we deal at scale," Ryan said, adding that it does lead in most of the segments it's in.
"We're trying to work closely together so we do as many things in common, so they don't need to have different process and relearn new things," Ryan said. "The other side is, partners generally want, in my experience, as many good things to sell as possible to the same customer". This is where the advantage of having an exceptionally wide product portfolio comes into play. "The fact that we have a strong install base in x86 servers," Ryan said, HP can "bring storage and networking in so that they can sell these technologies to customers they already have. You can add storage to existing blade servers, if you bought storage, you can buy servers that integrate well, you can buy management software… This is attractive to partners because it generates a lot of margin for them".
Customers also want as broad of an addressable market as possible, so HP is focusing on call centres and office based pre-sales. A presales organisation, for example, when they're in the office at their desk – so partners can quickly phone them or chat to them online to consult on their relevant expertise.
The typical industry challenge, Ryan said, is – going back to the old days – there were always people physically around. "More and more that's gone to everybody being out in the field, but there's still a big requirement for field sales people to know that they can phone or contact someone with technical content to answer a question now," Ryan said. "What's typically happened in the channel over time, the vendor did everything or the channel supported it, but now we're putting in place the key jobs that the vendor should do – real technical competence is our job, so to make the channel productive and successful we're making that available to them".
Interestingly – and significantly for the channel – Ryan mentioned an HP scheme that reflects the economic times of the day. HP is making financing available to help partners with their credit, who then go on to sell products that are leased. During his keynote he mentioned an example with Generation 8 servers where the company can get a pay back in five months. "In a number of countries we have offerings called refresh for less," Ryan said. "They go sell the package and then it's a payment stream".
"We say turn this into OpEx, not CapEx," Ryan said. "The scheme is most popular in the developed markets, the likes of UK, France, Germany, places where many customers are dealing with this challenge at the moment, where 70 percent of the IT budget is keeping the lights on, 30 percent is in innovation and new projects, but the business is coming all the time from customers who want it now, no one has tolerance for waiting any more".
"We're finding these financing approaches allow them to reduce the cost of current infrastructure, which allows them to invest in new projects the business is asking for," Ryan said. This is so "they're not locked in the challenges of keeping the lights on".
Additionally, in the current economic climate, it would appear that business is more cut-throat than ever. "In storage, if I go with 3PAR, almost every situation I go into we're taking business off a competitor," Ryan said. "In networking, I'm almost always taking somebody else's install base". What about the leftover equipment? HP buys it back. Once the business is won, the company buys back the, for example, EMC or Cisco equipment and sends it to a a site such as the one set up in Erskin, Scotland. There, HP wipes the data as per all necessary compliance and regulations, and the site can "either recycle or end-of-life it". And perhaps that speaks most about the critical need to adapt to the wider economic landscape, and the task of finding opportunity in the middle of a crisis.