College to replace PCs with NComputing thin clients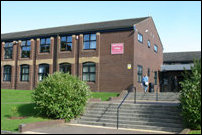 Plans to replace all of them by 2016
NComputing has announced that its virtual desktop products will be used by Barrow-in-Furness Sixth Form College.
The end-to-end desktop virtualisation services company will now see its products replace over 200 desktop computers located throughout the campus.
Phase one of the project is already underway, with 75 PCs already replaced by N400 and N500 high-performance thin clients built for Citrix HDX, from NComputing.
The college plans to replace every PC on campus with an NComputing thin client by 2016.
N400 and N500 thin clients from NComputing are initially available in the three key teaching rooms, as well as kiosks attached to the walls around the college. According to the company this means that students can access email and library services "on-the-move".
In addition, there will be a hot-desk study area open to all. The kiosks and hot-desk areas are claimed to have been made possible due to the "almost-invisible nature" of the N-Series in comparison to the real estate needed for a PC.
NComputing boasts that it was selected over alternative thin client providers due to its High Definition (HD) offerings and low cost.
Darren Stevens, IT manager at Barrow-in-Furness Sixth Form said with the move to virtual applications, cloud deployments, mobile working and BYoD, the need for simple, low cost, high-performance end points was important to the college. He added the institution could "simply not support cumbersome and expensive PCs," and there wasn't the budget or the resources.
"Aside from the initial cost savings in hardware acquisition, our projections also indicate that we can expect at least a 42 percent reduction in the college's computer client energy usage over 5 years, reduced maintenance costs and more flexibility for fixed and temporary deployments," he added.