HP vows to continue support for Itanium with Integrity server release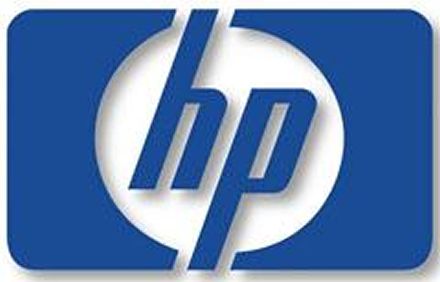 Making amends after Oracle claims unsettled the channel, HP says
Hewlett Packard has vowed to keep its Itanium platform alive with the refresh of its Integrity server and software range, at the same time unveiling plans to allow customers an easier transition to x86 based systems.
At a launch event in central London, HP told reporters about the launch of its Integrity line-up using Intel's Itanium 9500 'Poulson' processor. Three new Integrity server blades have been released in the first product refresh in years, alongside the introduction of the Superdome 2 using i4 blades.
HP said that the update is allowing improved cost of ownership, performance and threat detection, aimed at supporting the increased mission critical workloads customers are dealing with.
According  to Michael Eisa, Intel's EMEA Strategic Initiatives Manager, the Poulson chip, which uses 3.1 billion transistors, is the "most sophisticated" it currently has in production, enabling a threefold performance improvement due to changes in the microarchitecture for the 32 nanometre chip.
The launch of the new range means HP will be continuing the development of a platform using the Itanium chips for the foreseeable future, with access to Intel's chip until 2022. The HP-UX operating system has also been updated as part of the update.
Chris Des Forges, Sales Director, Global Accounts, BCS at HP, told ChannelBiz that it is important from a channel perspective to show HP's commitment to Itanium systems, and claims the release of Integrity systems exhibits this.
"If you are a reseller who has had a commitment and a long term relationship with the product line, this is the biggest refresh we have ever done," he said.  "We are putting a massive marker down in terms of the longevity of this product."
There have been strong doubts over the future of the server platform in the past year, with HP undergoing a lengthy court battle to force Oracle to continue developing database software for Itanium, with CEO Larry Ellison declaring that Intel's chip was all but dead.  Meanwhile Microsoft and Red Hat declared that they would no longer developing operating systems for the platform.
This has caused concern amongst the 100,000 plus Itanium system users, as well as those in the channel providing systems based on the chip.
Des Forges acknowledged that the platform had been beset by disputes with Oracle, but claimed that Ellison was incorrect to say that the platform is 'finished'.
"We have a strange relationship with Oracle," he said, "we do a huge amount of business with them on one side of the house with them, and then we are fighting like crazy on the other side.
"A year and a half ago Larry [Ellison] was saying that the product is effectively dead, what you are seeing today is the biggest refresh we have ever done with this product."
Des Forges recognises that from a channel perspective this has left partners "unnerved", with external forces creating "noises from the sidelines".
"It is a really sad thing," he said. "It has been disappointing to see illiberal remarks from other organisations, not HP, that have caused concern and discomfort to channel partners, and forced them to think 'what is happening'?"
At the launch Intel also announced that it is developing a roadmap that will allow customers to move more easily between Itanium and its x86 architecture Xeon chip.
In the future modular development from Intel, there will also be shared CPU silicon design and CPU sockets, in addition to chipsets, interconnects and memory.   This means that customers using HP Converged Infrastructure systems based on Itanium will be able to swap over to x86 architecture when mission-critical Windows or Linux environments are necessary.
Des Forges said that it will be easier for customers to use Xeon chips in the same environment as Itanium, but this is aimed at allowing more choice for customers, as opposed to forcing them to stay on one architecture.
"By the end of next year, the backend of CY13, we are looking at bringing the additional x86 blade capability that goes into these platforms.
"Any customer that wants to stick with Itanium fine, but if they want to start a process of gradual migration they can have a small partition that is just running x86 and the remainder of the cabinetry is running Itanium," he said.
HP says the the Integrity blades and Superdome 2 will be available worldwide from the start of December, with a starting price of $6,490.