Tasktop Adds IBM Rational Team Concert Synchronisation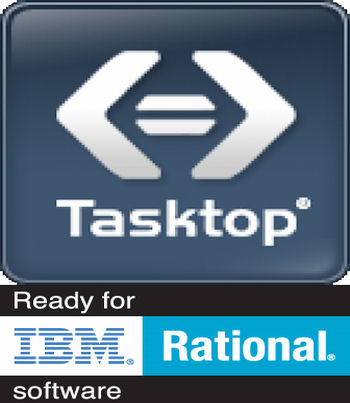 Full support for IBM Rational's Team Concert 4.0 is latest application lifecycle management addition for Tasktop Technologies
Tasktop Technologies, creator of Eclipse Mylyn and provider of application lifecycle management (ALM) integration solutions, has announced that its Tasktop Sync 2.5 provides full support for Rational Team Concert (RTC) 4.0.
Officials at Tasktop said the company provides the de facto industry standard for integrating increasingly heterogeneous ALM tool stacks with improved data and work flow across the enterprise. Rational Team Concert 4.0, a new release of IBM's ALM collaboration platform, is the latest tool Tasktop is supporting.
Deeper data integration
Tasktop solves one of the biggest and fastest-growing challenges facing IT organisations that are implementing enterprise-wide Agile, ALM and cloud development initiatives – the proliferation of the heterogeneous developer tool stack, Tasktop officials said.
First, the Tasktop platform connects developers through its Tasktop Dev desktop synchronisation toolset. Second, it connects cross-functional enterprise teams with Tasktop Sync, its ALM integration platform that automates the entire application development lifecycle. Together, the solutions provide integration of tools, data, people and processes that are increasingly important within today's fast-paced and complex enterprise IT organisations, the company said. With Tasktop, developers and managers have visibility into ALM workflow, real-time data sharing of cross-functional activities and context into actual performance and business value.
This article appeared on TechWeekEurope. Click here for the full story.