NuoDB Cloud Database System Could Spark A SaaS Boom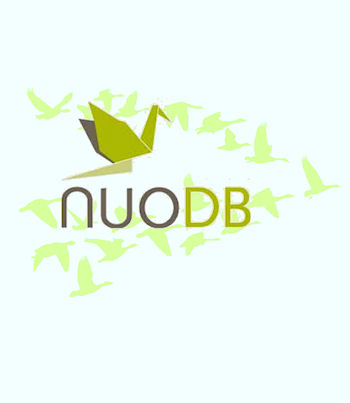 The company argues that relation databases are a waste of time and money when it comes to cloud implementations
The software as a service (SaaS) market could soon open up to hundreds of enterprising new resellers and service providers if a new model of scalable database, NuoDB, lives up to its promise.
NuoDB has announced it will officially launch its cloud data management system (CDMS) on Tuesday 15 January after beta testing it with 3,500 companies for 12 months. Co-founders Barry Morris and Jim Starkey have promised that the NuoDB CDMS will be underpinned by the most significant advance in database technology since the 1980s. Starkey was the original architect of InterBase, the first relational database (RDB) to support multi-versioning.
The company has been expanding its team in preparation for the launch of what it describes as a game changer in the data centre and cloud computing sectors.
SQL – the sequel
Morris claimed that the NuoDB database technology overcomes all the limitations of relational databases and creates a cloud friendly system. Ultimately, this means that any service that is underpinned by a database, such as e-commerce, will be far more manageable and cost efficient. The new scalability will lower the barriers to entry to the SaaS market, creating new opportunities for the channel to offer services, he claimed.
The cloud is about sharing resources but most data centres run databases whose design has not changed since the 1980s, said Morris. "The problem with SQL databases is they were designed in a time when a gigabyte sized database was the stuff of science fiction. Even in 1997, the fastest commercial system was capable of 450 transactions per second. Today on Facebook there will be ten millions of transactions per second," he argued.
As a result of the inflexibility of RDBs, service providers today have to massively overspend to ensure they have the right coverage. "They will spend five million [US dollars] on a system that spends most of its time doing nothing," said Morris, "but they had no other choice."
Kick out the jams
The NuoDB database distributes tasks among several processors to avoid bottlenecks of data, by using peer-to-peer messaging to route tasks to nodes. Instead of having one record for each subscriber, the NuoDB maintains multiple versions, which it somehow co-ordinates. "This is reminiscent of a flock of birds in flight," said Morris.
"It would take hours to explain how it works and how it keeps data integrity. The bottom line is that it creates the foundation for a much more powerful SaaS service and it can be sliced and diced in much more manageable chunks. So you don't need a multimillion pound database engine now. With CDMS you can run a service for a pharmaceuticals giant – or a flower shop," he said.
NuoDB is not a Big Data solution but it might be clever, said Quocirca analyst Clive Longbottom. "Relational databases, as many know them, are not particularly cloud-friendly, or even well-suited to today's data needs. This is why we have Oracle doing stuff with Exadata, IBM with PureData, EMC with GreenPlum, the NoSQL brigade and the Hadoop/Hana crowd. NuoDB looks to be aimed at the large data problem."