Blackberry 10 Port-A-Thon Revs At 400 Apps Per Hour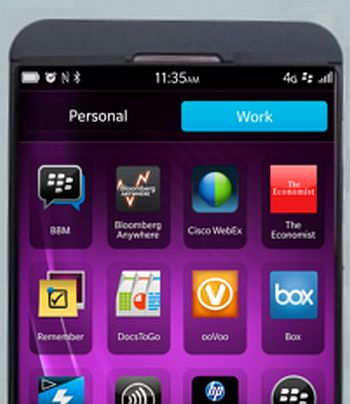 Developers lured by incentives turn out 15,000 ported apps at RIM's pre-launch Blackberry 10 hackfest
More than 15,000 BlackBerry 10 apps have been submitted in just 37½ hours as part of RIM's BlackBerry 10 Community Port-A-Thon.
The initiative started on 11 January and encouraged developers to build or port applications for the upcoming BlackBerry 10 platform, with app creators no doubt encouraged by the financial incentives on offer.
A follow-up virtual event, BlackBerry 10 Last Chance Port-A-Thon, takes place this Friday, 18 January, until Saturday, 19 January.
BB 10 dev deal
Developers of approved applications were entitled to receive $100 (£62) from RIM, while the first 200 to have between five and 10 applications approved receive a Blackberry 10 Alpha device. If more than ten applications are approved then developers receive not only the device but also a chance to attend BlackBerry Jam Europe on 5-6 February in Amsterdam.
"Well there you have it. 37½ hours in, we hit 15,000 apps for this port-athon. Feel like I've run a marathon. Thanks to all the devs!" Alex Saunders, vice president of developer relations at RIM, wrote on Twitter.
RIM has been keen to get as many developers on board ahead of the launch of BlackBerry 10 and has promised $10,000 to creators of apps that generate more than $1,000 income. If an app earns at least $1,000 in net revenue but less than $10,000, RIM will pay the difference.
This article appeared on TechWeekEurope. Click here for the full story.