Intel Financials Please But Reflect Dire State Of PC Market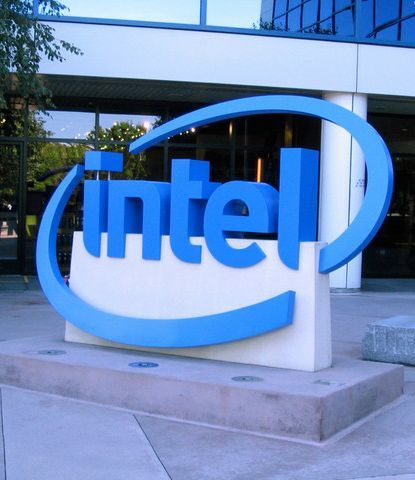 Market slump due to global recession or maybe Intel is losing momentum in the post-PC world
Steve Jobs' belief in a "post-PC" world seems to be increasingly borne out, and it is proving inhospitable to chip giant Intel according to the company's latest financial results.
The latest Intel figures reflect the pain of PC makers around the world, thanks to the ongoing slump in PC sales, despite the much anticipated arrival of Windows 8 in the fourth quarter of last year.
Financial declines
On the surface Intel's financials seem positive, with healthy profits and substantial revenues, but dig a little deeper and it soon becomes apparent that the chip giant is continuing to face worrying declines in its traditional sectors.
For the fourth quarter for example Intel posted a net profit of $2.5bn (£1.6bn) which on the surface seems very healthy indeed. However this was down 27 percent from the $3.4bn (£2.1bn) profit in the same year-ago quarter. Likewise a similar decline was reported for quarterly revenues – down three percent at $13.5bn (£8.5bn) from $13.9bn (£8.7bn) a year ago.
And the quarterly decline was also reflected in Intel's full year figures, as the chip maker reported a healthy-seeming net profit of $11bn (£6.9bn). However this was a worrying 15 percent decline from the $12.9bn (£8.1bn) net profit Intel posted in the the previous year.
And the ongoing PC slump also hit Intel's annual revenues which came in at $53.3bn (£33.4bn) for 2012, down 1.2 percent from the $54bn (£34bn) in 2011.
As expected, Intel executives put a brave face on the figures, and to be fair the results do seem to be broadly in line with Wall Street expectations. However shares in the chip maker dropped 5.64 percent to $22.68 yesterday, mostly down to the fact that Intel surprised the Street by warning it would spend $13 billion (£8bn) in 2013, up $2 billion (£1.3bn) from 2012, in order to construct new buildings and buy new equipment.
"The fourth quarter played out largely as expected as we continued to execute through a challenging environment," said Paul Otellini, Intel president and CEO. "We made tremendous progress across the business in 2012 as we entered the market for smartphones and tablets, worked with our partners to reinvent the PC, and drove continued innovation and growth in the data centre."
"As we enter 2013, our strong product pipeline has us well positioned to bring a new wave of Intel innovations across the spectrum of computing," Otellini added.
PC slump
Otellini's upbeat assessment of Intel's data centre aspirations are reflected in the performance of its individual business units.
The figures show that Intel's all important 'PC Client Group' posted annual revenues of $34.3 billion (£21.5bn), down 3 percent from 2011. Meanwhile the 'Other Intel architecture group' had revenue of $4.4 billion (£2.8bn), down 13 percent from 2011.
Yet the one bit of good news was that Intel's 'Data Center Group' had revenue of $10.7 billion (£6.7bn), up 6 percent from 2011.
Looking forward, Intel remains very cautious and predicted only a low-single digit percentage increase in its annual revenues.
This cautious approach is hardly surprising considering that earlier this week analyst house Gartner said that Windows 8 had failed to reignite consumer interest in the PC over the Christmas season. PC shipments fell to 90.3 million units in the last quarter of 2012, down from 95 million units in the fourth quarter of 2011.
Gartner argued that the decline was due as much to a shift in consumer habits toward tablets and smartphones as to the struggling economy.
And earlier this month, IDC figures concluded that Windows 8 had not proved to be the saviour that the collective PC industry was holding its breath for. Its figures showed that worldwide PC shipments totalled 89.8 million units in the fourth quarter of 2012, down 6.4 percent compared to the same year ago quarter.
According to IDC, during the quarter HP consolidated its leadership in EMEA and,  in particular, regained significant share in the Middle East. Lenovo supplanted Acer from second place by reaching 11.1 percent share in EMEA. Acer suffered from weak consumer sales and cautious channel orders during the quarter. Asus hung on to fourth place despite a double-digit decline in shipments as consumer demand for mini notebooks continued to fade away. Dell, currently considering a delisting, maintained fifth ahead of Samsung, Toshiba and Apple.
This article appeared on TechWeekEurope. Click here for the full story.
Read also :