Intel Pumps More Cash Into SDN Pioneer Big Switch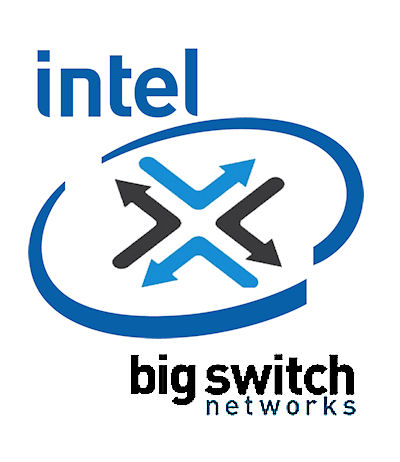 Intel has increased its investment in Big Switch Networks by $6.5m as it continues to support new markets
Intel is investing $6.5 million (£4.1m) in Big Switch Networks, one of a number of smaller companies in the fast-growing area of software-defined networks.
Big Switch officials, who in November unveiled the first of the company's SDN product suites, said in an announcement on 8 February that the investment by the world's largest chip maker brings the total amount raised by their company to more than $45 million (£29m).
Network shift
Other investors include such firms as Goldman Sachs, Index Ventures and Redpoint Ventures.
"Dramatic changes in enterprise and service provider data centre networks require novel networking architectures and products," Big Switch co-founder and chief executive Guido Appenzeller said in a statement. "We are excited to have Intel Capital as a strategic investor to help deliver next-generation software-defined networking solutions to the market."
SDNs promise to make data centre and service provider networks more flexible, dynamic, and scalable, easier to program and more cost-efficient. The aim is to remove network service, such as directing traffic, from complex and expensive switches and put them into software-based controllers.
With server and storage virtualisation becoming more commonplace in the data centre, traditional networks – rigid and difficult to program – were seen as bottlenecks. Software-defined networks and network virtualisation are aimed at eliminating the network bottleneck.
Interest among enterprises and vendors is growing. IDC analysts predict that revenues in the market could hit $360 million this year and grow to $3.7 billion by 2016.
Established network vendors, such as Cisco Systems, Hewlett-Packard and Juniper Networks, are beginning to offer SDN strategies. At the same time, startups like Big Switch Networks, Embrane and Plexxi, also are pushing solutions.
In addition, some tech vendors that until now have had a small presence in the networking space, such as VMware and Oracle, are looking to add SDN capabilities to their data centre solutions.