Release Mobile Launches Chatty Automated API Service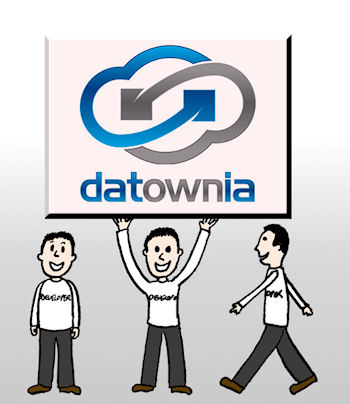 Analysts warn the IT channel must innovate or die – here's Datownia, one reseller's response
Systems integrator Release Mobile has claimed to have invented two new genres of software in a bid to end the drudgery of third party integration and speed up the connectivity of clients to the cloud.
The Fulham-based developer has invented its own automated applications programming interface (API) maker, Datownia, and mobile content management system, using R&D funds from the Technology Strategy Board SMART grant programme.
API Days
Datownia will be offered as an API-as-a-Service package. The automated API creation platform promises to free businesses (and end user IT departments) from the drudgery of manual API creation and help businesses connect faster and more efficiently. To demonstrate the concept Release Mobile (developer of  Datownia ) has bundled in a mobile website app linked (via its APIs) to a mobile CMS, giving end users an easy to use platform for publishing information into the mobile channel.
The logic, said Release Mobile CEO Will Lovegrove, is to use creativity to help companies overcome the barriers to communication.
Over 50 percent of the world's SMEs are unable to trade effectively with other businesses because their systems can't share information, according to Lovegrove. A decent API would overcome this problem, but the process of creating an API is hamstrung by more barriers, Lovegrove said.
"The majority of the world's businesses don't have API technology. If that wasn't bad enough, there's still a tendency to imagine that each system needs its own unique API. What slows businesses down even more is that often the internal IT department feel they have to build each API themselves," said Lovegrove. By creating its one-size-fits-all automated API, Datownia promises to hasten the process of connecting businesses together.
Trading information
In January, Release Mobile's team of developers created a system that speeds up the process of cleaning, securing and formatting data from Excel databases into a format that can be accessed by other systems with the right security privileges. "We make their data machine readable so another company's app can work with it," said Lovegrove. "The ultimate goal is to get people trading with each other quicker and more effectively."
The Mobile CMS app, meanwhile, is designed to overcome another barrier to trade: incomprehension of this new concept. "It's a system they can play with to see how the concept work. It's a sort of kindergarten for APIs and lets people understand how data, apps and APIs work together."
The system was developed by four UK based developers and has been piloted by two companies prior to today's launch.
Resellers and disties need to be looking for new services and business models, according to Quocirca analyst Clive Longbottom. The channel is in dire need of innovation, he said, describing the method of many resellers as outdated.
"It's as old as Methuselah – [the channel's] not moving to keep up with the times, is mired in old approaches, driven by coin-operated sales teams, often adds little value in the process and wants to totally own the customer," said Longbottom.