ITC Resellers Not Good Enough At Communicating Information: Report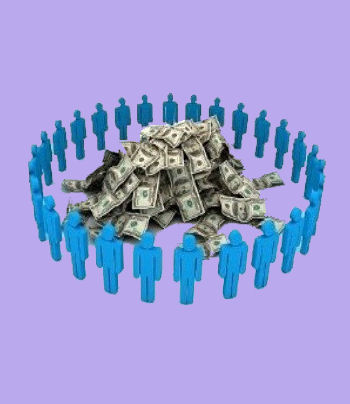 It's a people business, so why aren't you talking to your customers? Get out in more ways, suggests Gartner
Resellers have failed to exploit the huge potential of their online presence, says a new analysts report from the Gartner Group, which says there's not enough focus on the intended impact of their communications.
The report Optimize Your Online Presence and Enhance the Experience for Customers and Users said reseller communication with customers needs massive improvement. Ironically, the IT and communications has a terrible record of communicating information, according to the report.
Missing LinkedIn
Though the report indicates that resellers and service providers fail on a number of levels, it has three outstanding findings. Technology resellers need to use multiple channels, they lack a strategy for managing them and there is massive room for improvement in the user experience.
The IT industry has changed, so people in the business should expect to do things differently, according to Gartner analyst Gene Phifer. Many salespeople are still stuck in the one dimensional mindset of the recent past, when the customer got most of their information from their supplier. Now, there are infinite information channels open to the customer. To compete, the reseller needs to provide their own feeds of information.
Then they have to learn to manage them all, argued Phifer.
"Impact-driven online strategies require multiple channels and multiple devices if the desired business outcomes are to be achieved," said Phifer. "Online channel optimisation is a critical discipline in achieving such strategies."
With over 406 social media types to choose from, the choice of communications channel is crucial, said James Potter, a social media trainer who coaches corporations on more effective use of LinkedIn. "You'd be amazed how little some top brands are aware of these tools," he said.
First, resellers need to change the way they gear themselves up to speak to the customers, warned the Gartner report: "Ensure your online strategy is determined and guided by concrete organisational outcomes."
In a multichannel, multi-device world, the average IT buyer – such as a CIO, marketing manager or enterprise architect – becomes a moving target. Resellers must be prepared to fire information from a variety of platforms, in a variety of formats.
"Mobile and social capabilities [must improve] as user expectations and demands increase for greater continuity and cohesion across channels," said Phifer.
Gartner's study gave a damning verdict on the channel's current social skill set: "Delivered experiences rarely have the relevance to excite or compel. Use of contextualisation is either too little, or oversteps the creep boundary."
Britain's IT resellers have a lot to do if they want to create a channel of communications fit for the cloud computing age, the report hinted. It's not just a question of buying social media, the company culture in most resellers and systems integrators has to be changed first.
"Making a massive, one-time investment in a big bang approach will not create an effective online presence," the report concluded. "The practice of building a new presence, in the hope that customers will come, has to give way to a more considered approach."
Resellers can't afford to make their online presence a single-channel affair, said Stuart Fenton, EMEA president of Insight, one of the UK's biggest channel players. "I believe in services and information delivered online. We work hard to create private forums for our clients and the conversations they have there are immensely valuable."