Printer Insecurity Could Create Business For The Channel: Quocirca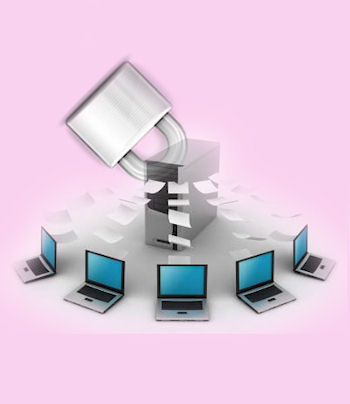 Only if they raise their game though, says Siceo channel expert Ian French
A new report from Quocirca has identified serious security breaches in corporations that could provide opportunities for beleaguered IT resellers. However, one leading channel consultancy has questioned the ability to rise to the occasion.
According to a report by analyst Quocirca, sensitive information is leaking out of enterprises and public sector bodies like water from a burst pipe. The report identifies printers as a major source of breaches.
Prints of darkness
The white paper commissioned by Nuance, Printing: a false sense of security?, describes how resellers can help to devise strategies to prevent sensitive information from leaking. However, channel veteran Ian French, MD of channel consultancy Siceo, despaired at the ability of many traditional IT resellers to adapt to the new market.
"I passionately believe the model changes driven by cloud, BYOD, security and other developments are not being effectively addressed by traditional IT channels or vendors," said French. "The telcos and systems integrators are gradually winning the battle for the next phase."
According to the Quocirca report, anyone appointed to investigate the source of leaks should concentrate their efforts on two suspects: the network printer and the multifunction printer (MFP).
Companies are making greater use of MFPs because they widen the options for efficient document management, says the report. But these versatile devices also create multiple security breaches, warns Quocirca, which has identified the threats and opportunities that are open to the security industry's consultants, resellers and service providers.
The good news is that around 78 percent of businesses have yet to implement secure printing. This points to a low level of awareness which may explain why 63 percent of businesses surveyed by Quocirca admitted to experiencing one or more print-related breaches, even though organisations are increasingly aware of the damage that can be done to their reputation and customer trust through the misuse or loss of sensitive data.
The bad news is that resellers are not in a position to offer the service that companies demand these days, according to French: "The models being adopted by the likes of Google and Amazon are also hugely disruptive to traditional channels. I suspect there will be huge issues for companies that are not bold enough to drive change."
He said the mantra for the channel should be that "everything can be a service" but blamed the "dinosaurs in distribution [that] are actually holding back these changes because they will reduce distribution revenue, distribution importance and, therefore, challenge the roles of wholesalers and distributors going ahead."
There is some hope still for the reseller, according to Quocirca, unsurprisingly citing Nuance as a possible example. The increasing reliance on MFPs creates security weaknesses and opportunities for resellers to impose secure printing discipline on companies.
"Print security must form part of the company's wider information security strategy, in order to mitigate the risk," the analyst wrote. Nuance's Equitrac and SafeCom systems being provided as examples of how to close down the windows of opportunity for leakage.
To compile the report, Quocirca quizzed 150 enterprises with over 1,000 employees in the UK, France and Germany.